What Are The Advantages of Composite Doors?
6th January 2022 Comments

When you choose a new front door for your Leeds home, many different choices to consider, a composite door is ideal for homeowners because it is robust and sturdy. But that's not all, because if you are worried about intruders breaking into your home, then a composite door is the obvious choice to stop them. But why is this? Read on to find out more.
A composite door is the best choice when deciding on a door because it is both durable and highly secure. A modern composite door is created using foam, wood, and uPVC, so you get a mixture of the best materials to form a door that will give you ultimate protection. Another benefit of a composite door is that it doesn't rust, warp, or fade in bad weather conditions, so it can withstand even the worst of the Leeds weather. Even though uPVC doors are made from robust plastic, composite doors have the edge because the combination of materials is glued under firm pressure. This means that they are very tough to break down.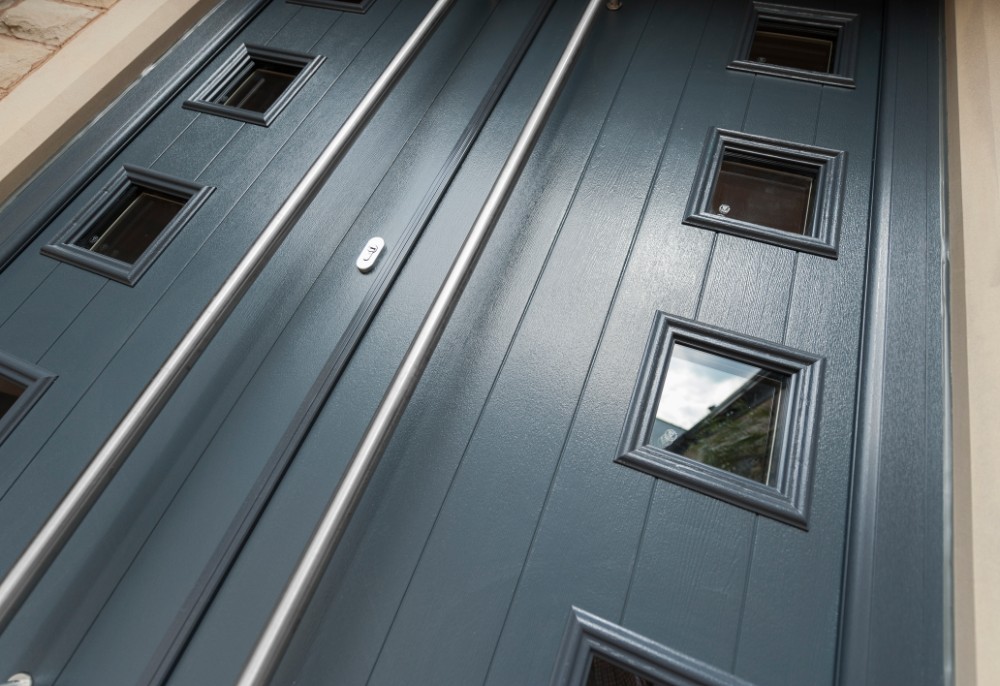 Your door is also very ideal because it provides unrivalled security. At Select Extensions, we know how important your security is. As previously mentioned, the materials are very durable, so you will get plenty of protection. This is bolstered by the advanced double glazing that comes with all our composite doors. This adds an element of robustness to your door, which other doors cannot compete with. This double glazing can protect you against severe winds and hold firm against modern burglary techniques.
But that's not all because your composite door is also equipped with multi point locking systems, which increase its security even further. These include robust hinges and shootbolts, which means that burglars will not be able to break down your door easily. You can even upgrade the door to be Secured by Design protected, ensuring that your building is safe to live in. You can also install a security chain on the door too, which means that intruders will find it very hard to open. Not only that, but it lets you keep the door slightly open and have a conversation with whoever is outside. That way, you can feel confident about who the person on the other side is. Not only that but the composite doors that we offer also come with a small spy hole which can also give you the chance to see who is at the door. That way, you have the choice about whether they should be let in or not.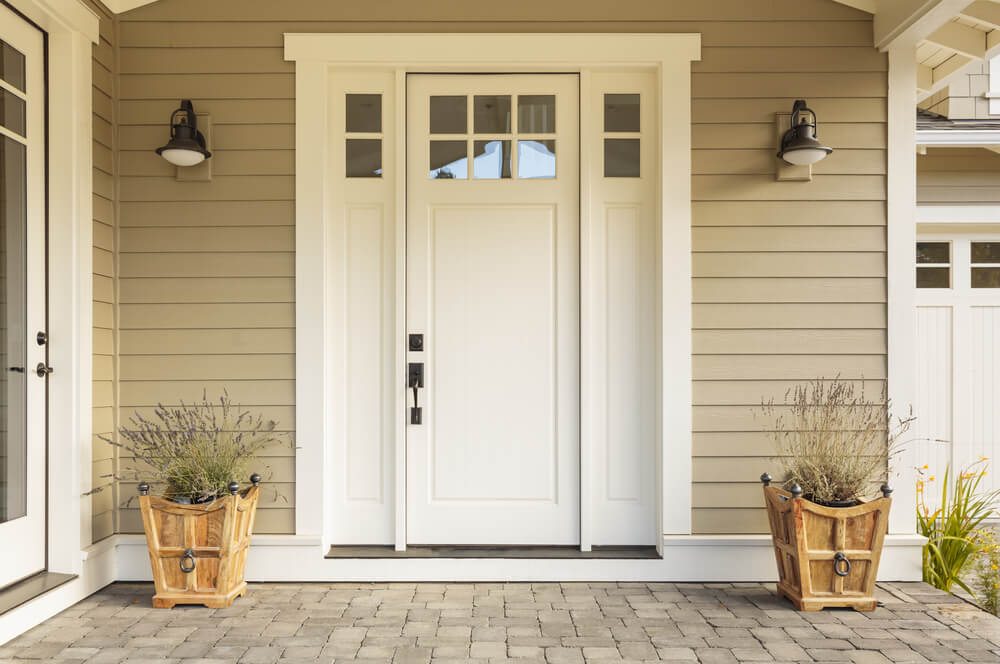 Your composite door is very low maintenance, so you will not need to worry about cleaning it. At Select Extensions, we are aware that modern homeowners lead very busy lives, so it is understandable that you want to enjoy your front door as much as you can. All you need to do is wash the door down with a damp cloth and soapy water every few months, and it will look as good as new. Your composite door also has a GRP skin which means that the colour will shine for longer.
If you live in a busy area, then a composite door is perfect because it keeps the outside noises out. This will give you plenty of peace because it will ensure a comfortable atmosphere in your home. The same goes for conversations inside the house because the advanced double glazing will prevent the noise from travelling outside. This allows you to enjoy the best of both worlds.
A composite door is also long lasting because of its solid core, helping it bring a durable finish. Because wood is a natural insulator of heat, your home will stay warm all year round. So, you and your family can enjoy unlimited warmth and thermal protection.
So, overall, composite doors are very secure because they are created with very durable and long lasting materials, and they also have the strength to withstand tough weather conditions as well. You will benefit from a door that can protect you for a long time, giving you peace of mind against unwanted intruders.
If you want to know more about our composite doors, you can get in contact with us through our online contact form, and we'll be able to help you. Alternatively, you can reach out to us on 0113 257 8933 to learn more.