Our composite doors make a striking and functional entrance to any property in Calverley. Contact us to get your free competitive quote today.
Here at Select Products, we're able to expertly install stunning composite doors in Calverley and the surrounding areas. Compared to doors made from singular materials like wood and uPVC, composite doors provide many benefits for your property.
Composite doors are created by combining a solid timber core made from foam or wood, GRP for superior home improvement. The end result is a replacement door that maximises security, strength and thermal efficiency without compromising on style. You'll enjoy a more comfortable living space that will be ideal in all conditions, as the door won't rust, warp or fade.
We work with market leaders Rockdoor to bring their doors to homeowners in Calverley. Welcome visitors to your home in style and keep out any unwanted intruders with a front door that does it all. Our commitment to the finest composite doors means you'll enjoy a replacement installation that will stand the test of time.
Benefits of Composite Doors
There are many reasons why composite doors are soaring in popularity. With their combination of high-performance materials including uPVC and GRP, you'll enjoy the benefits of choosing one of the most secure and robust home improvements on the market. Stay protected against the worst conditions.
These doors help you enjoy a resilient physical barrier between your home and the outside world to keep unwanted intruders at bay. Highly customisable, composite doors are inherently strong and can be enhanced further with the addition of secure hardware accessories and locking mechanisms.
A composite door isn't just a strong insulator of heat. It is also a fantastic insulator of sound, which is ideal for cutting loud noises out. Perfect if you live in a busy area or loud neighbourhood. What's more, you can choose your composite door to be installed in a wide selection of colours, giving you an ample amount of choice.
If you're not sure what you want, our experienced team will ensure you get a design that enhances your home. We treat our customers with courtesy and respect, working closely to help achieve a design that's right for them.
---
Composite Doors Styles Calverley
Rockdoor Ultimate
The Ultimate Rockdoor composite door is highly customisable, enabling you to choose from a wide range of functional hardware accessories to add the finishing touch to your design. You'll work closely with us to create a replacement door that looks and performs exactly the way you want it to without compromise.
Rockdoor Elite
Our Rockdoor Elite range will be ideal to give you a comfortable environment. Their innovative design will trap warm air inside your living space, keeping cold air out. This makes composite door styles like this an excellent investment as you will rely less on your central heating and save money on bills as a result.
Rockdoor Select
Our Select range offers a style that will boost your home's market value. These replacement doors are as stylish as they are versatile and heavily customisable to meet your needs. For competitive composite door costs in your area, talk to Select Products today.
---
Composite Doors with Select Products
Our commitment to the finest composite doors means that we offer our customers in Calverley the very best. We work with Rockdoor to bring their superior composite door styles to you. These doors come with a wide range of benefits. . Feel assured that our products offer fantastic quality.
For bespoke composite doors, there's no better place to go than Select Products. Our replacement doors come with a 10 year guarantee, so you will feel safe for years.  Your composite doors are an excellent investment for any homeowner.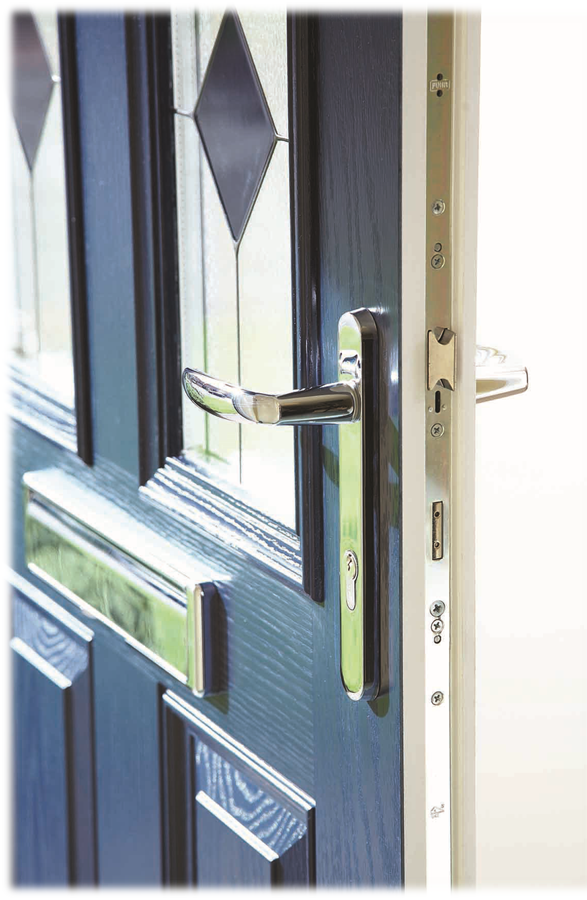 Composite Doors Prices Calverley
It couldn't be simpler to start designing your perfect composite door in Calverley with us today. Using our innovative online cost calculator, you will receive a competitive composite door cost instantly, created according to your preferences and specifications. We have something that is right for you.
If you're looking for more advice, contact us online or call our friendly team on 0113 257 8933. We're always on hand to help with all your composite door needs.
We look forward to working with you on your next home improvement.