Composite Doors in Shadwell
If you are looking to change the face of your Shadwell home, our composite doors are a great way to do it. These doors are an excellent replacement for timber doors. What's more, they don't have any of the problems associated with wooden fittings either. Our composite front doors are specially designed to withstand external damage. As a result, they do not rot, split, or decay. By mimicking tinber, you'll get a natural look without the extra maintenance.
Composite doors give fantastic levels of thermal efficiency in your home. The doors are thick so the heat stays in their home, saving on your energy bills. This reduces your carbon footprint, saving money on the environment.
---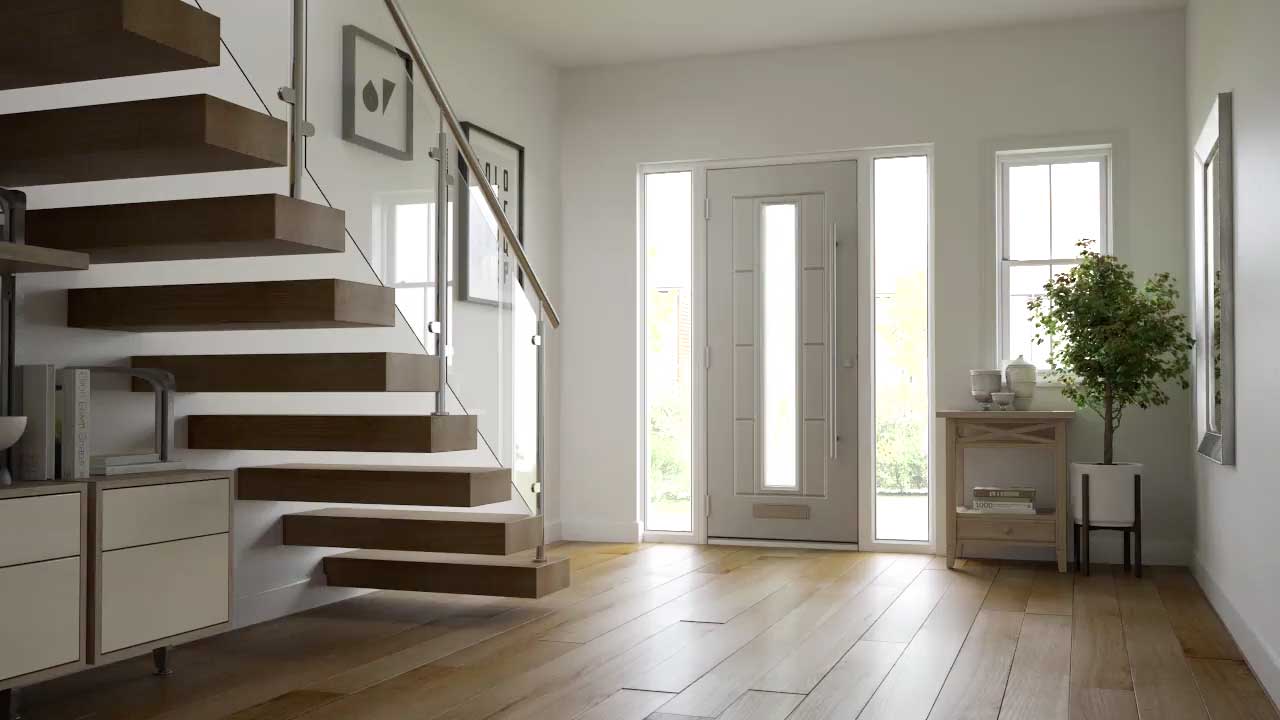 ---
Rockdoor Composite Doors in Shadwell
If you want superb quality at an affordable price, our range of Rockdoor composite doors will be ideal for you. This collection is divided into three exquisite ranges that each offer their own set of amazing benefits. Additionally, these also give you a better selection of prices, so you are more likely to find one that fits your budget. Even with such a vast variety, you can always tailor the doors to suit your needs better.
Your choices include:
Ultimate Composite Doors
Ultimate composite doors are built with security in mind. They offer state-of-the-art German-engineered locks and frames reinforced with carbon fibre. As a result, these 24 styles provide comprehensive protection against even the most dedicated intruder.
---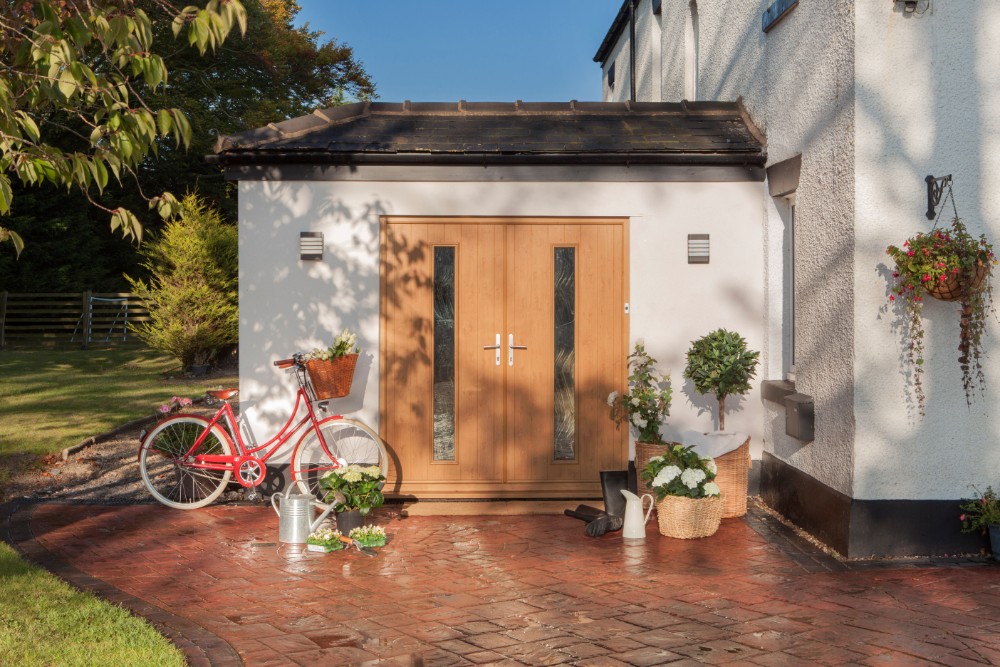 ---
Benefits and Features of Rockdoor Composite Doors in Shadwell
With our range of Rockdoor composite doors, you get the complete benefit of innovative technology. These front doors help make your Shadwell home much more secure, and they also improve the heat efficiency. If your front door gets direct sunlight for long periods of time, you will love the Heat Shield technology that protects these composite doors from the damaging effects of sunlight.
You also get a spectacular choice of colours. These doors have 12 colour finishes available, so you can choose the one that will enhance your home best. As a result, your entrance will look more attractive and much more welcoming.
Consort Composite Doors in Shadwell
For well-rounded features and attractive designs, we present the Consort collection of composite doors. These doors give you useful and beautiful features, including a bright new look for your home. These composite doors offer a stunning variety of styles. In fact, you can get modern minimalism to ornate traditional styling. As a result, this range will give you doors that complement your Shadwell property perfectly.
Under their beautiful looks, you will also find unbeatable strength and security. These composite front doors are remarkably sturdy with superior multipoint locks adding to the protection they provide. In fact, you have a solid timber sub-frame that includes a polyurethane foam core. As a result, you are protected not just from intruders but also the cold.
In short, these composite front doors keep your home safe from potential burglars, the weather, as well as insulating your home from noise. As a result, you can enjoy a quiet and warm space, making these doors the best investment you can get for yourself as well as your Shadwell home.
---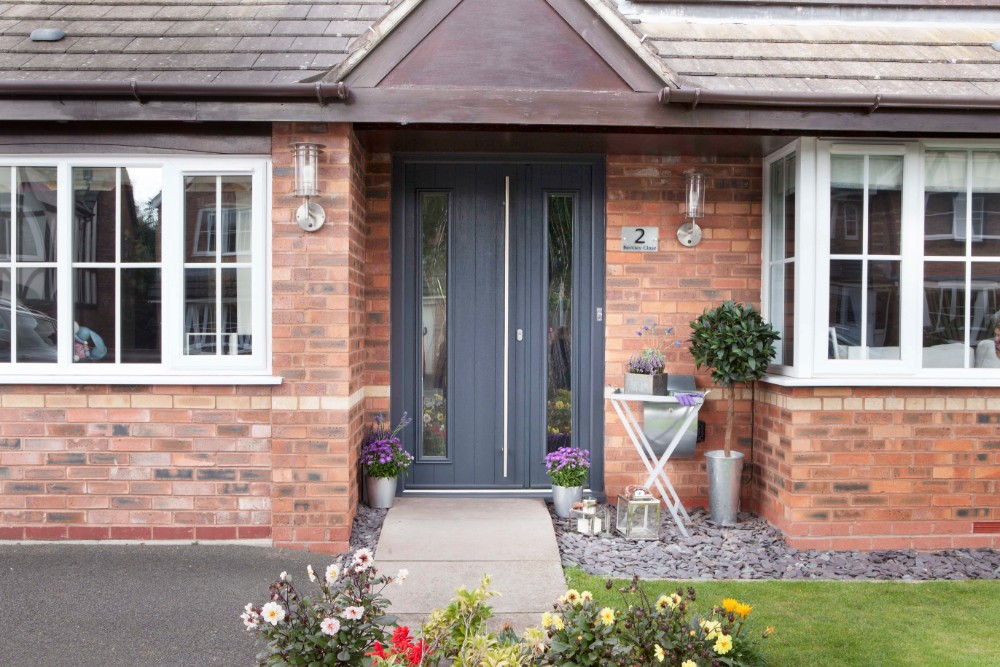 ---
Composite Doors Prices in Shadwell
With Select Products, you get incredibly competitive composite door prices in Shadwell. As a result, you can get the performance and style you want without breaking the bank. You can create your ideal door with our online door designer. Just enter your requirements, and within a few minutes, this ingenious tool will give you your personalised price estimate.
If you have any queries about our composite front doors, feel free to get in touch with us. We will give you the benefit of our experience and offer you unbiased advice and answer all your questions. You can get your free price quote for your composite front doors, or information about our services. Our customer service is known for being prompt, reliable and highly efficient so contact us now.