Composite Back Doors
All our composite back doors offer security as well as style and performance. A durable option, they are exceptional in comparison standard doors. The rear of your property can be susceptible to break-ins, so it is important your back doors are strong and secure.
High Security
Our industry leading range of composite doors offer the ultimate protection against intruders. A multi-point locking system combined with stainless steel runs the length of the frame providing high security.
Our composite back doors will keep your home and loved ones safe and secure with our multi-point locking system. This innovative system ensures safety, and exceptional performance it's so incredibly hard to break through.
Safety and security are the forefront of this design. One of the most secure doors on the market, our composite back doors have achieved accreditations PAS 23 & 24.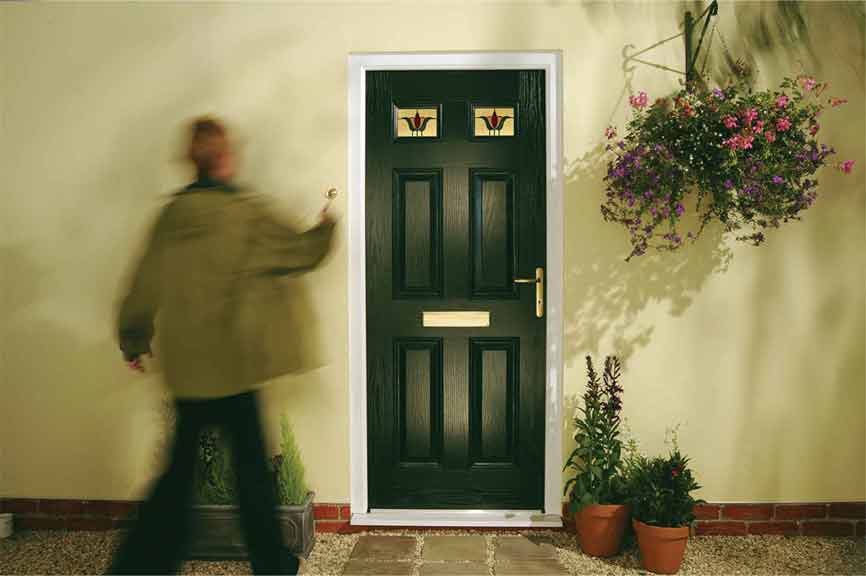 Impressive Strength
Multi-point locks, steel drill plates and anti-bumping cylinder protectors make these doors incredibly strong. Our composite back doors create a tougher exterior for your property.
Renowned for their strength, composite back doors are designed with bespoke inner and outer frames. The external frame is as strong as the door itself, meaning security stays consistent.
Uniquely engineered, these made to measure doors are built to hold components such as locks, deadbolts and hinges. You'll be able to effortlessly enhance your back doors with the latest hardware.