Composite Doors in Horsforth
Composite doors are possibly the best choice you can make for your Horsforth home. Why? Simply because they give you great functionality with little to no effort. How? As the name suggests, composite doors are made of an amalgamation of materials, giving you the best of each. Here, at Select Products, we aim to bring you great home improvement products. This is why these doors are an integral part of our product offerings.
A composite door may be made of a mix of materials like timber, uPVC, glass, reinforced plastic and more. Each material used in the door would be put there for what it offers. A typical composite door might be a wooden core with a uPVC exterior. This way, you get the strength and reliability of wood, but combined with the durability and easy maintenance of uPVC.
You can see how this door would perform better than one made out of a single material. They last for years and are difficult to break into. This is because they are engineered and constructed for higher heat efficiency so that your home remains warm without adding to your energy bills.
What's more, the price that we offer them it makes them all the more attractive!
We offer composite doors from two leading manufacturers, Rockdoor and Consort. Between them, they cover every requirement a homeowner in Horsforth might have. Here is a brief overview of their product ranges.
---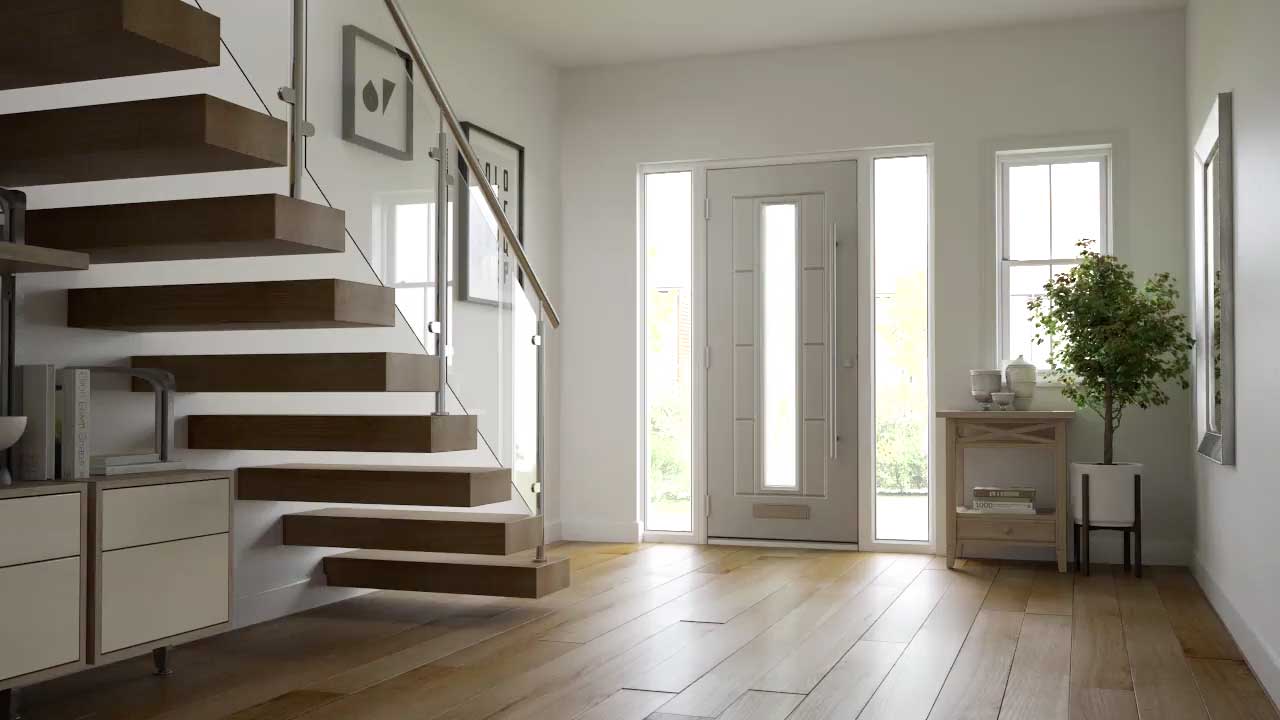 ---
Rockdoor Composite Doors in Horsforth
Rockdoor offers a great set of high-security composite doors in three different ranges. Essentially, the series is divided on the basis of their price points. This makes it easier for you to select a door for your needs based on your budget. Each series offers exquisite designs and colour options. You can pick from:
Ultimate Rockdoors
This beautiful range of stylishly luxurious designs also offers your home in Horsforth the highest security specifications. The doors are fitted with S-Glaze security glazing with toughened glass and locked with a 3-star security cylinder. As a result, they are a tough challenge for any burglar. Their carbon fibre reinforced frames give them extra strength. They give you excellent efficiency when it comes to heating and noise insulation. The best part is, these super-secure doors come in a range of 24 designs for you to choose from. This gives you plenty of creativity in the long run.
Our Rockdoor designs offer something for everyone. We understand that a door accessory makes all the difference in your home. From stainless steel offset bar handles to Victorian knockers for traditional homes, there's a design that helps your home stand out on the street. Bar handles are available in either round or square. They can be placed wither in line with the door or further away from the escutcheon, so you can lock and unlock the door with ease.
---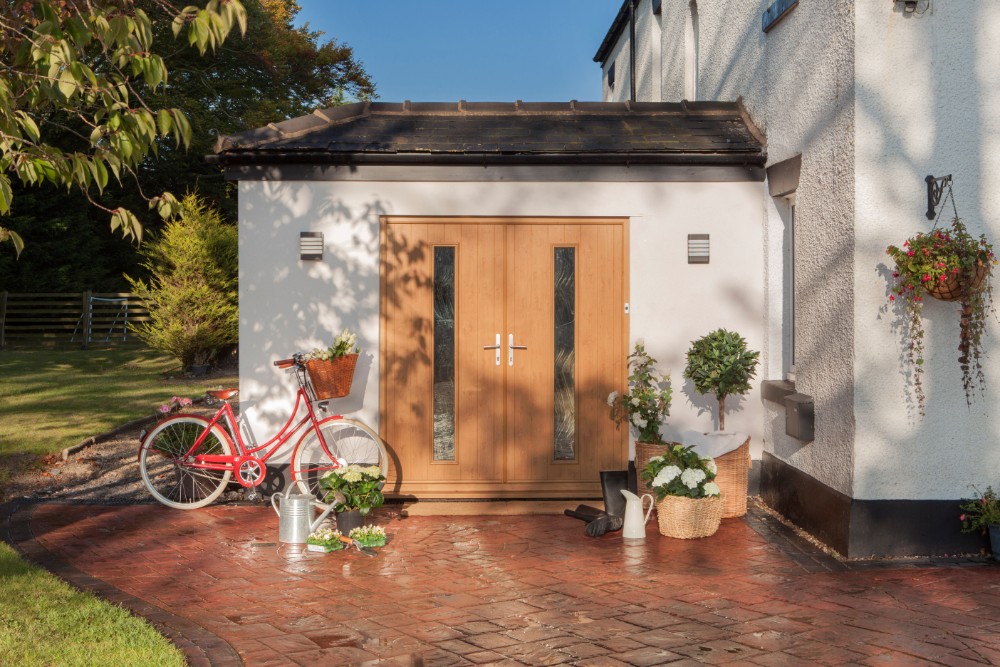 ---
Consort Composite Doors in Horsforth
Consort composite doors are well known in the market for their solid structure. As a result, these doors look incredibly heavy and tough. However, while they are very tough and durable, you will realise quite quickly that they are in fact quite light and manoeuvrable. Even small children will not have any problems operating them.
This means that the doors aren't just secure. The police have vouched for their safety. They will stand firm against tough knocks from intruders and are tested to keep your home safe for longer. The doors come with a 5 point locking and 3* security cylinder as standard, ensuring your safety is guaranteed for years. And, what's more, you will get a design that is accredited by Secured by Design. This is a police backed initiative that makes sure every home is safe to live in. All the doors are tested rigorously against the strongest measures.
The doors are available in a wide selection of RAL colours that reflect your personality. Make the perfect entrance with a door that speaks to you. What's more, choose form our range of handles and styles that can be colour matched to fit your door. We have something that suits your needs. Contact us to learn more.
---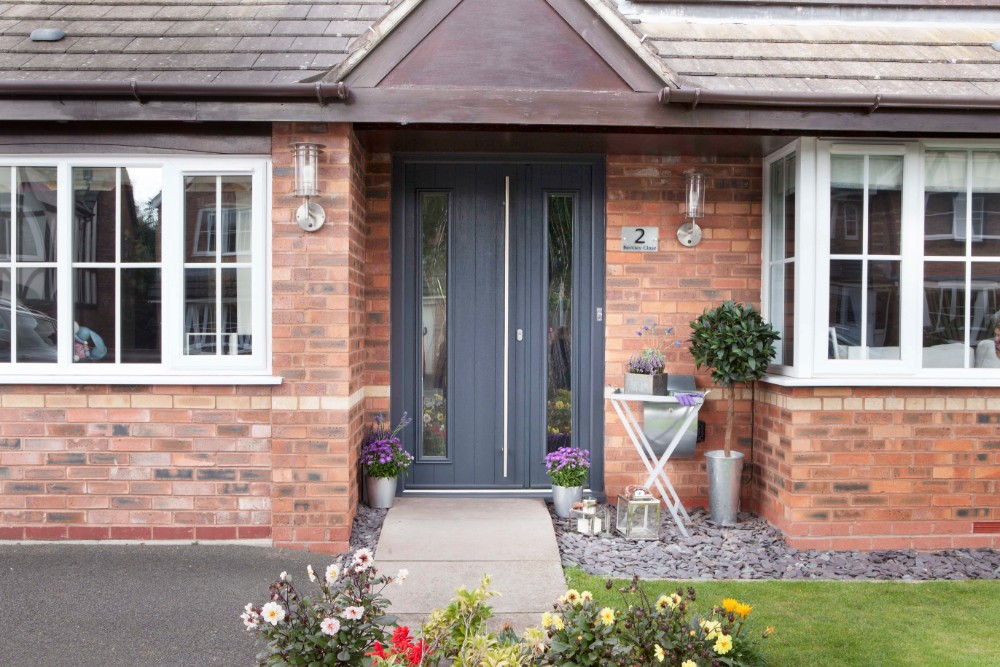 ---
Composite Door Prices in Horsforth
When you are ready to discuss your product, reach out to our friendly team today. We have years of experience designing composite doors, and we craft them to a meticulous attention to detail.
If you want to learn more about our composite doors, you can contact us or book an appointment to view our range. We are happy to help you get the best possible product for your home improvement.
Use our free  online door design tool to design your quote from scratch. Go through our selection of options at the touch of a button, and we will be on hand to help you.