Composite Doors in Pudsey
Composite doors are a brilliant alternative to timber doors for your Pudsey home. Wooden doors are renowned for rotting and splitting, and they take up time and money to ensure they are maintained properly. Composite doors have a natural woodgrain finish, which is truly authentic, yet they are hard wearing and durable. They will never crack or warp, and they are a sealed unit, so water damage is unlikely too. The only upkeep they require is the occasional wash and dry to keep them looking fresh.
These high performance doors outstrip traditional timber when it comes to insulation and security too, making them a popular replacement door. At Select Products, we offer a fantastic variety of composite doors to our Pudsey customers. Unlike many of our competitors, we don't just offer a single brand and design. Instead, we work with two completely different and industry leading manufacturers, enabling you to have a wealth of choice.
---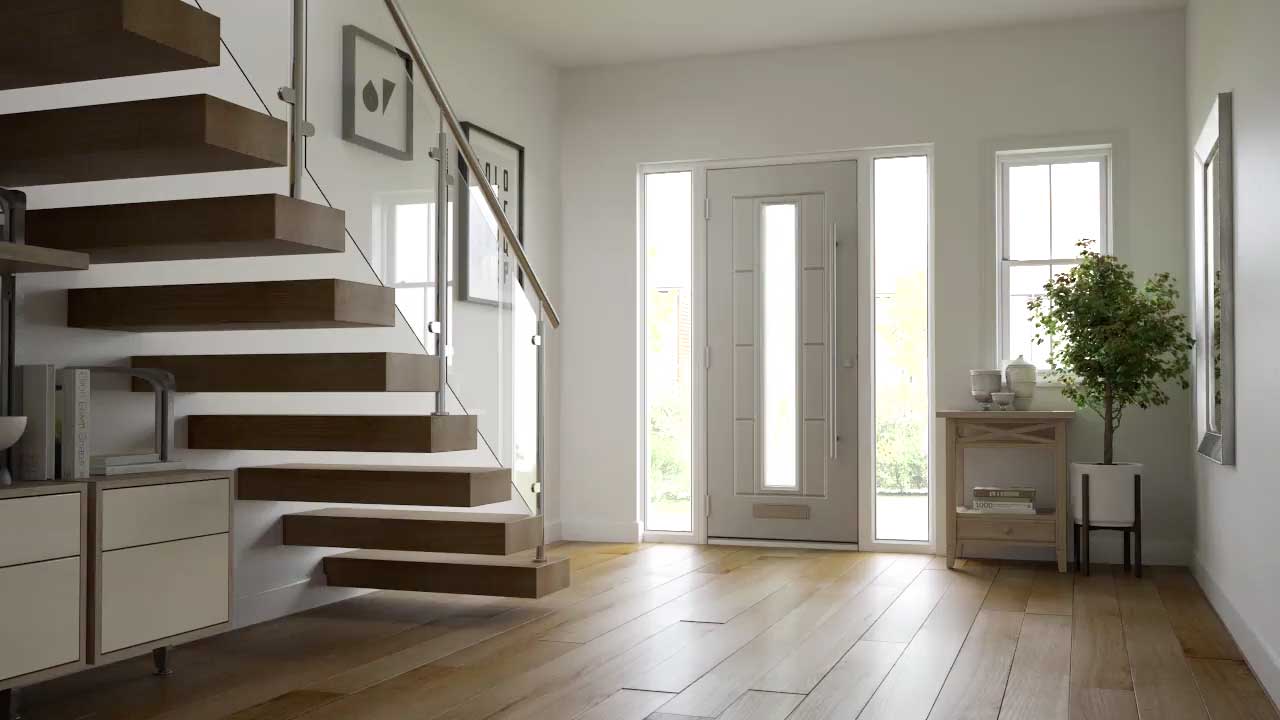 ---
Rockdoor Composite Doors in Pudsey
Our Rockdoor composite doors are a truly fantastic option when it comes to cost and quality. There are three different Rockdoor designs, each one offering excellent benefits and features to meet your needs, as well as different prices to suit your budget. Our composite doors are simply spectacular in every way, but with so many amazing options available, they can be unique too, tailored to suit your personal requirements.
You can choose from:
Ultimate Composite Doors
High security and featuring German engineered locks, these doors will protect you against even the most determined potential intruders. They come in a choice of 24 styles, all of which are customised to reflect your tastes.
---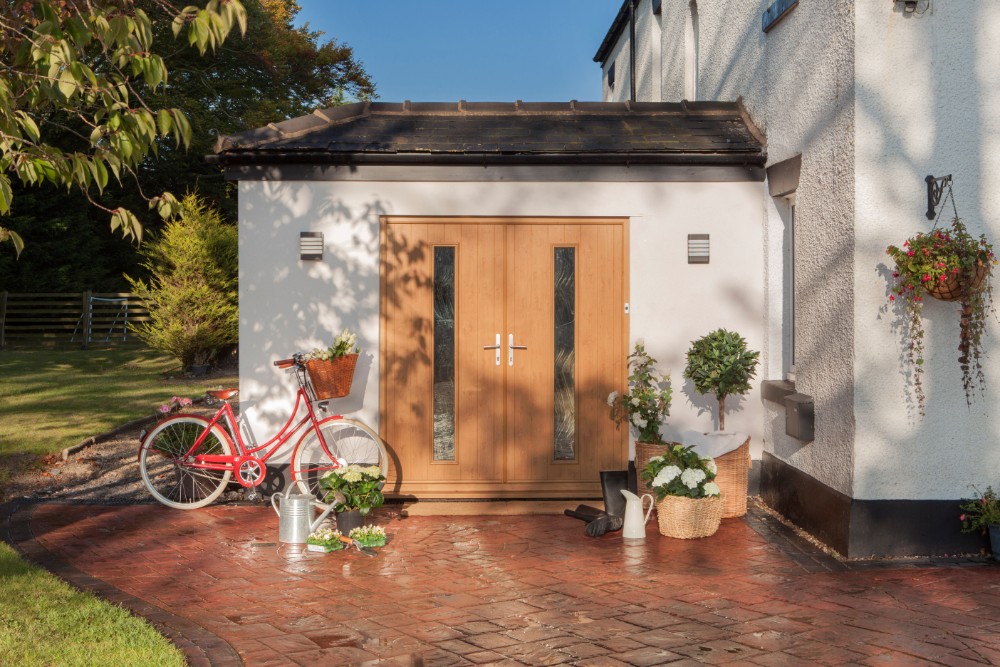 ---
Benefits and Features of Rockdoor Composite Doors in Pudsey
Rockdoor composite doors are at the height of innovation and technology, making your Pudsey home more efficient and secure than ever before. They feature Heat Shield technology to protect your door from the sun's UV rays, and they are precision engineered for ultimate quality.
The Rockdoor collection comes with a choice of 12 colour finishes, making sure you can find the right option for your Pudsey home, and they are exquisitely designed to offer the most stylish and welcoming entrance possible.
Consort Composite Doors in Pudsey
Our composite door range in Pudsey is completed by the Consort door collection. These incredible doors excel in all areas, and are truly a luxury choice for your home improvements. They come in a wealth of designs, from contemporary, sleek looks through to intricate, traditional styles, enabling you to find the ideal option for complementing your architecture. Each one can be customised with a choice of colour finishes, hardware, glazing and accessories, creating a stunning entrance to your home.
The Consort door is renowned for its security, and with an almost indestructible panel combined with advanced multipoint locking systems, you can see why. You will benefit from the strength of a galvanised steel reinforced door. The core is constructed from a timber sub-frame which features a thermally insulated polyurethane foam core. This means they will protect your Pudsey home and family from anyone who tries to force entry.
When it comes to insulation, these doors are incredible, keeping out the cold and intrusive street noise at the same time. Your home will be a warmer and quieter place, where you can relax in comfort after a long day when you opt for a composite door. Our Consort composite doors are a great choice for your Pudsey property, as they will benefit you in countless ways and look incredible at the same time.
---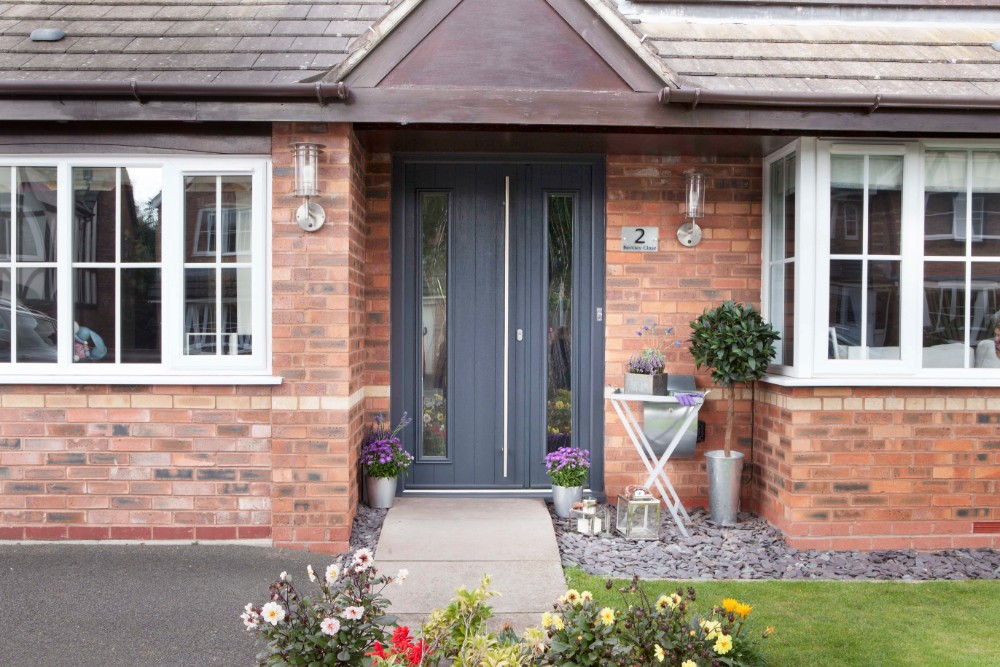 ---
Composite Doors Prices in Pudsey
Our composite doors prices in Pudsey are fantastic, enabling you to achieve all the quality and style you could want while still benefiting from great value for money. Choose your ideal door with our online door designer, and within a moment or two, our system will provide you with a unique guide price. You can then adjust your design until you find the perfect combination of aesthetics and price for your new residential door.
You can also contact us and we will be happy to help with expert advice and guidance on composite doors in Pudsey. A member of our expert team will be on hand to help answer any questions you may have in regards to our composite doors, prices or any of our other products or service. We pride ourselves on our highly efficient customer service that revolves around promptness, efficiency and reliability.