Composite Doors in Wetherby
Composite doors can be great replacement doors for your home in Wetherby. They are longer lasting than wooden doors and need much less maintenance as well. Even the prices for composite doors are better than timber doors. What's more, composite doors often use a wooden core, so you get all the benefits without the disadvantages.
Here at Select Products, we present our customers with doors from two leading composite door manufacturers. This allows us to select products based on their quality. Moreover, it also allows us to give you a wide range to select from. We offer plenty of choices that you can effectively personalise your door to suit your needs.
The biggest advantage composite doors offer is obviously their mixed composition. Combined with a mixture of wood and uPVC, you will get a solid performance for years.  As a result, these doors don't decay easily and won't lose their bright colour when exposed to sunlight for long periods of time.
These doors have plenty of features, so read on to find out more!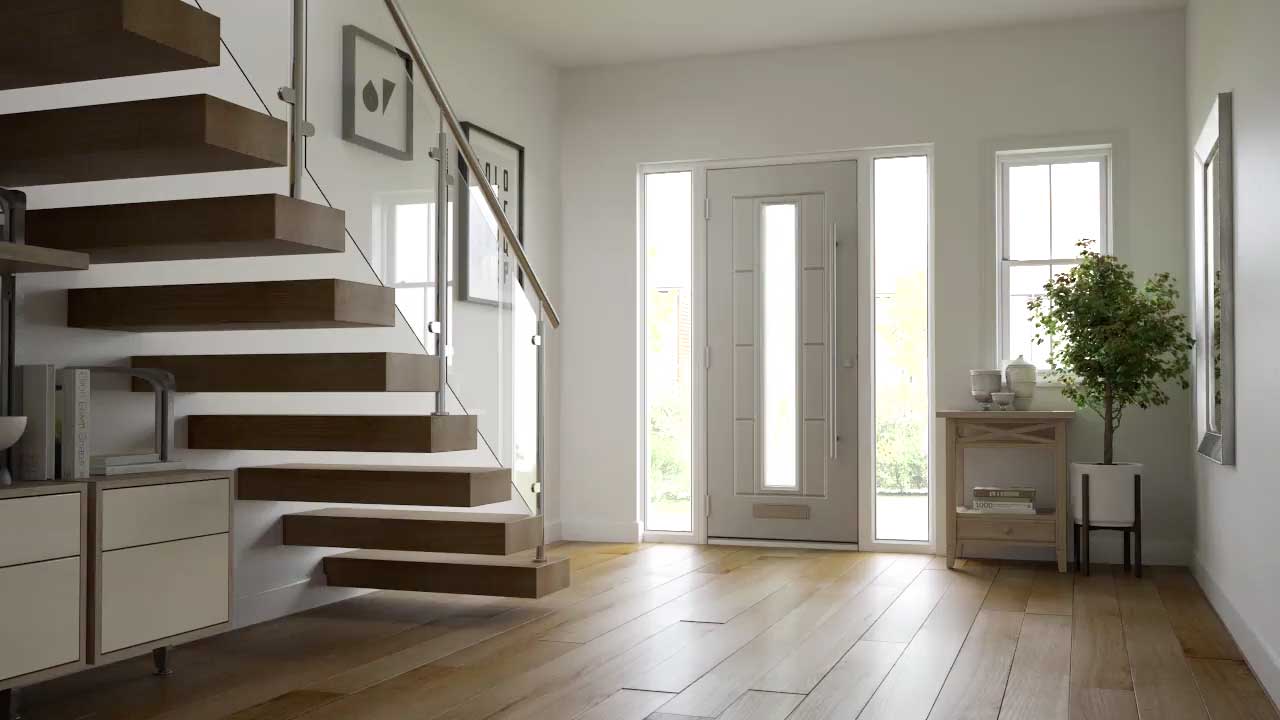 ---
Thermally Efficient Composite Doors in Wetherby
All our composite doors are available with an energy efficiency of A as standard. This will greatly increase the heat retention of your Wetherby home, ensuring it stays inside for longer periods of time.
The doors are fitted with heat shield technology, which lowers the surface temperature of your door. This prevents the door from cracking, bending or warping under the sun's harsh UV rays. Not only do our composite doors save you money on your heating bills, but they'll retain their aesthetic whilst they do it.
---
Rockdoor Composite Doors in Wetherby
The Rockdoor series of composite doors offer high performance and additional security. Choose your door from three ranges. Each of the ranges has its own qualities. However, they all allow you to select the design features you want. Choose from the following options:
Ultimate Rockdoor Range
The Ultimate range gives you thermally efficient composite doors that are highly secure. They are fitted with S-Glaze, and security glazing. This is installed in the door during the manufacturing process. It uses toughened glass to make the doors more secure. The door is reinforced with a carbon fibre sub-frame. The doors feature a 3-star security cylinder. To top it all, the range comes in 24 colour options to choose from!
Elite Rockdoors
The Elite range of composite doors combines great performance with affordability. Their energy rating is C across the board. The security details on these doors are as good as the Ultimate range, but with a 6-pin cylinder and cylinder guard. This stylish range has some great options for you to choose from.
Select Rockdoors
The Select range is for those Wetherby homes that need refurbishing on a budget. The doors feature a 6-pin cylinder so that your security is not compromised. They also offer a selection of 6 different designs to choose from. What's more, our Clear Lite range is a part of their selection of glazing options.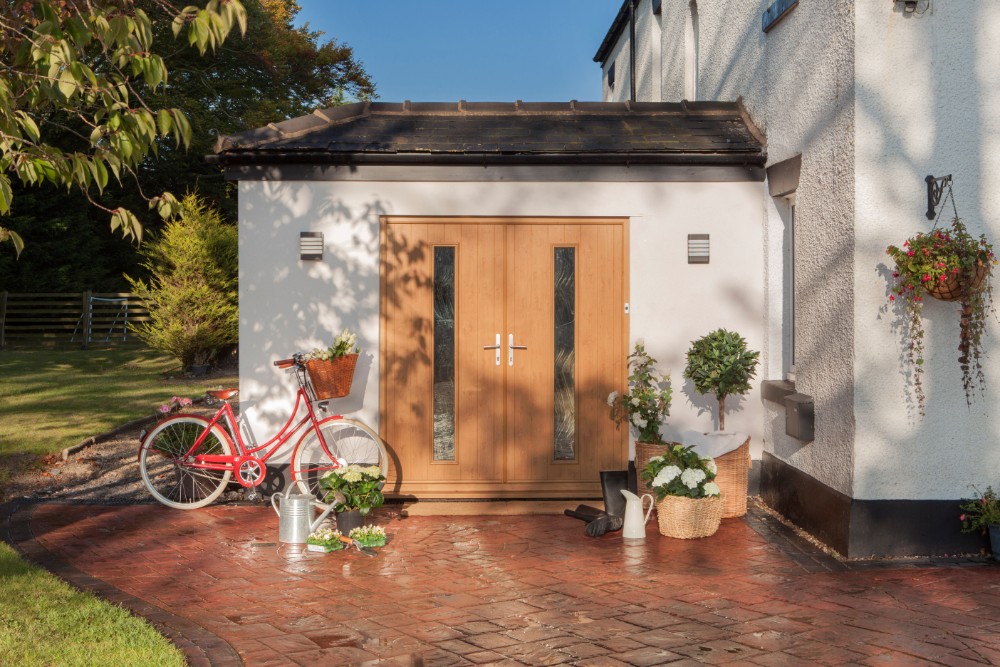 ---
Consort Composite Doors in Wetherby
The best part about our Consort series of composite doors is the fact that they look quite sturdy and solid. However,  they are lightweight and easy to use. You'll get a door that gives the appearance of a heavy wooden door but isn't as unwieldy as it looks.
Like all composite doors, it gives you lots of security. In fact, the doors by Consort are renowned for their robust build and stringent compression techniques. These make the doors highly tamper-proof and as well as durable.
The compression technology and the composite structure of these doors also make them thermally efficient. These doors are designed to keep the heating in your home inside while keeping the cold out. The insulation property works just as well for sound as it does for warmth, as these doors reduce noise levels too.
Their superb performance is complemented by their long-lasting beauty. The doors retain their fresh and bright appearance for years. They will stop the glare from the sunlight, while the paint won't flake off.
---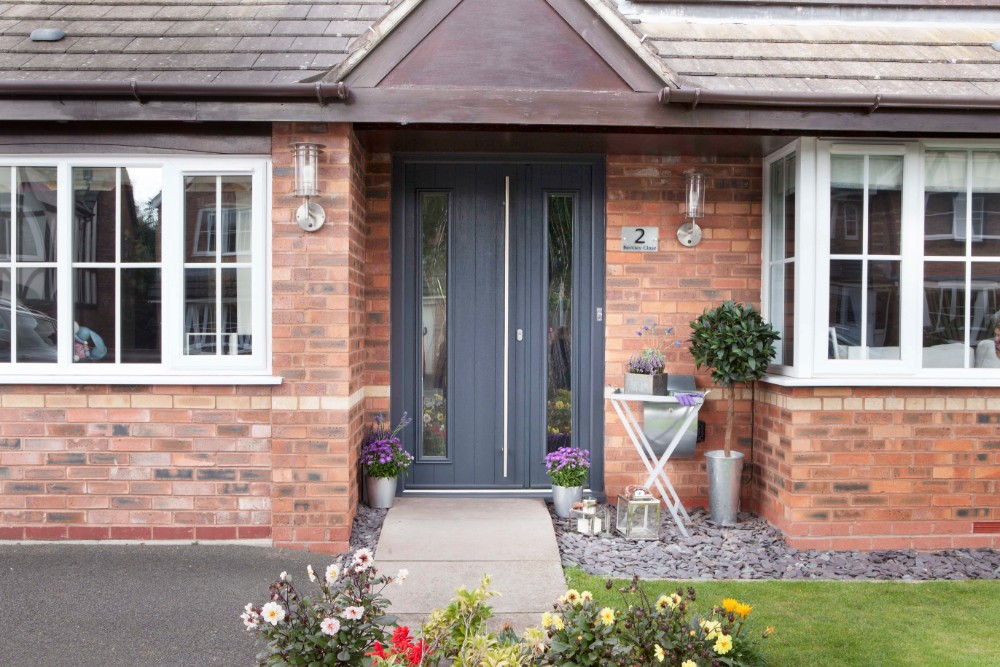 ---
Composite Door Prices in Wetherby
The composite door prices you get with us at Select Products are bound to satisfy your needs, no matter what your budget. They tick off every criterion you may have, be it luxurious looks, superb security, or perfect performance.
If you find yourself intrigued and want to learn more about our range of doors, get in touch with us today. We will be delighted to help you with any questions on them or any other aspect of home improvement.
On the other hand, if you are looking for a quick quote, you can get it with our online door design tool. Just pick the specifications you require, and it will instantly give you your estimate.