Composite Doors in Alwoodley
For Alwoodley homeowners looking for a durable alternative to timber, we offer a beautiful range of composite doors. These doors are free from most problems associated with wooden doors, like rotting or buckling and warping. They require minimal to maintain their beautiful timber-like appearance. What's more, they can replicate the timber look quite convincingly with their woodgrain finish. The most important part is, these composite front doors can actually give you better performance than wooden doors ever can.
Our composite doors give you much better security as well as thermal performance than timber. Moreover, we at Select Products offer you front doors from a variety of industry-leading manufacturers. As a result, you can get a better selection to choose from for your Alwoodley home. Additionally, we hand-pick such a glorious selection of designs and styles for you that your home will get an instant facelift.
---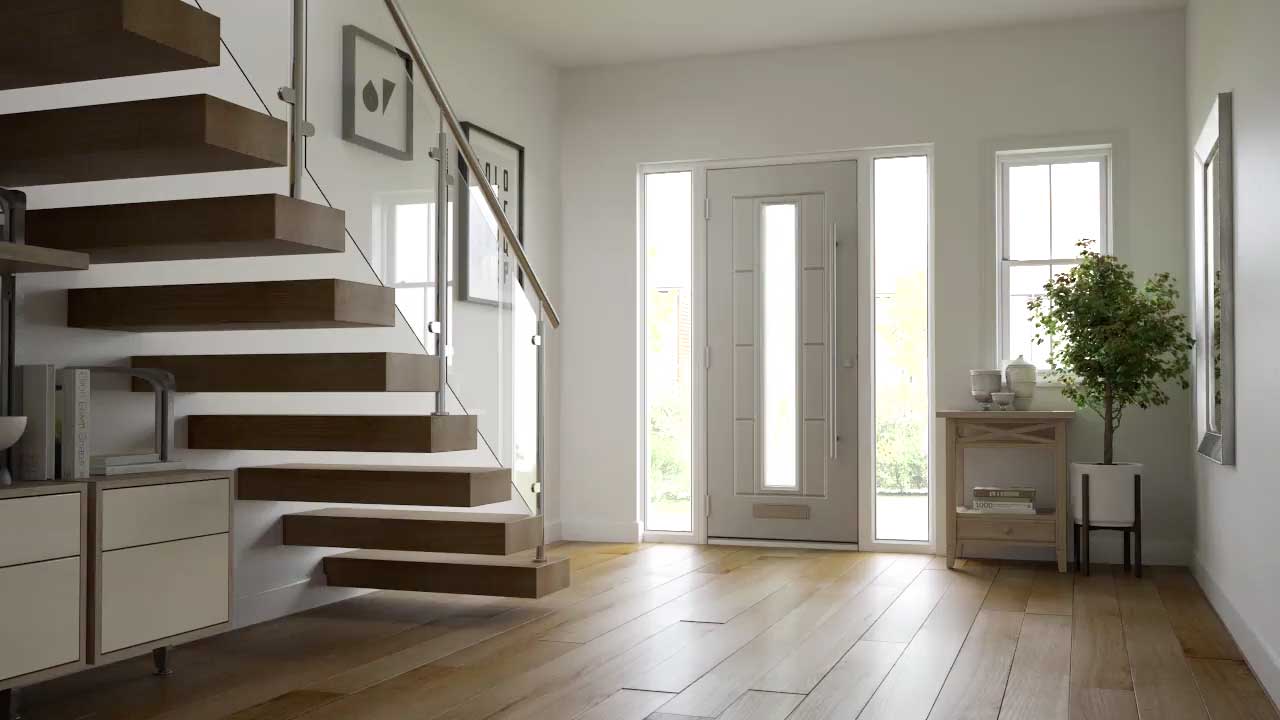 ---
Rockdoor Composite Doors in Alwoodley
Our selection from the Rockdoor collection gives you amazing value for the quality you get. We offer three ranges from this collection so that you can get a broader set of features and designs to choose from. What's more, our choices are spread over a wide range of prices as well, so you are sure to find something in your budget. The best part is, these composite doors can be customised to your unique needs so effectively that you will get bespoke doors.
Our selection includes:
Ultimate Composite Doors
Designed for greater security, the Ultimate range of composite doors will give your Alwoodley home complete protection. Their innovative German-engineered locks and carbon fibre-reinforced frames will deter even the most determined break-in attempt.
---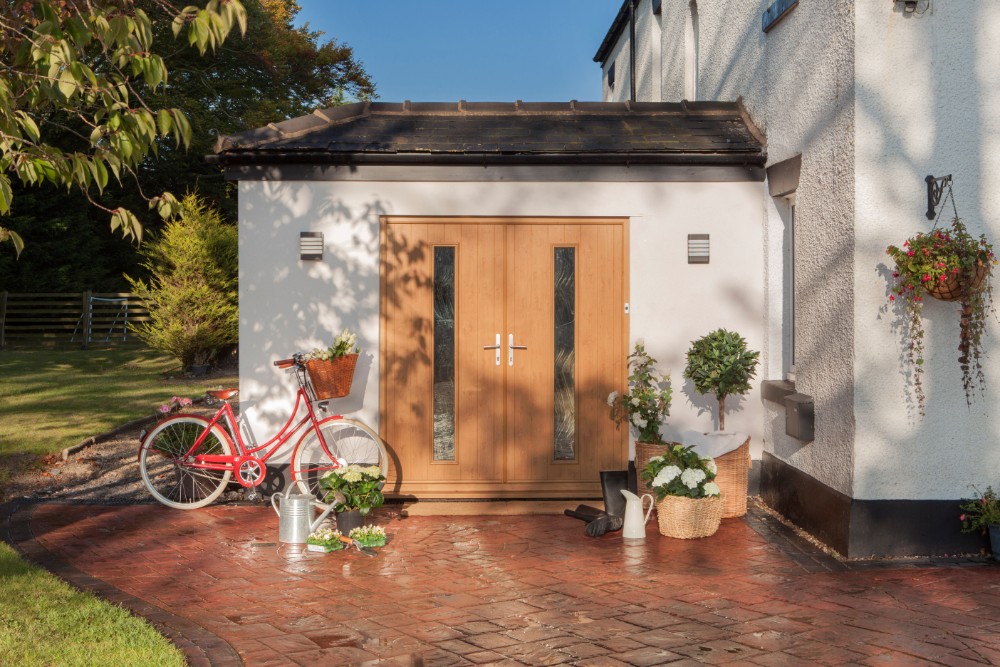 ---
Benefits and Features of Rockdoor Composite Front Doors in Alwoodley
The Rockdoor range of composite doors makes use of innovation and technology to give you all the features you need. They add to the security and the thermal efficiency of your Alwoodley home. With their unique Heat Shield technology, they are also able to withstand the damaging effects of the sun's UV rays.
The best part is, these composite front doors are available to you in 12 beautiful colours and finishes. This way, you can match them to your Alwoodley home perfectly. As a result, you get the right look to make your home look welcoming as well as attractive.
Consort Composite Doors in Alwoodley
To complement our Rockdoor range, we also offer premium composite front doors from the Consort collection. These doors offer excellence in almost every aspect. Their bedazzling designs, which cover modern as well as traditional styles, making them suitable for a wide variety of architectural styles. Moreover, they can be tailored to your preferred look as we offer a choice of hardware and glazing options in addition to colours and finishes.
These composite front doors also give you exceptional security. They feature a sturdy panel that is fitted with a modern multipoint locking system. Moreover, these composite doors are reinforced with galvanised steel and a core that is made of a timber sub-frame. In fact, these doors are so strong and secure that they give you high levels of protection. As a result, they can effectively protect your Alwoodley home and family from attempts of forced entry.
The doors also provide an immensely high level of thermal efficiency. Their timber sub-frame includes a polyurethane foam core for added insulation. This not only keeps the cold out and the heat in, but also helps in reducing the noise inside your home. As a result, you can enjoy a calm and comfortable home with our Consort composite doors. The best part is, they also offer exceptionally attractive looks in addition to their great features.
---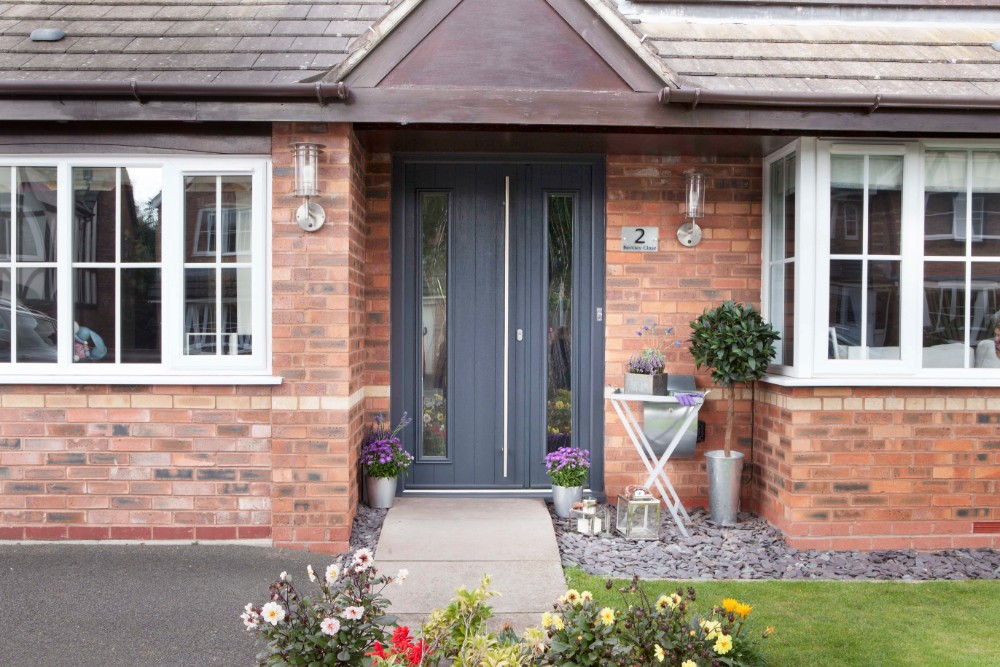 ---
Composite Doors Prices in Alwoodley
At Select Products, we offer very attractive composite door prices for our Alwoodley customers. In fact, with the rates we offer, you get stunning looks and grerat performance for a very affordable price. To get your composite door price estimate, just try our online door designer. This is a smart tool that takes your requirements and calculates your estimated quote. You can use it multiple times until you get the configuration as well as the price you are happy with.
If you have additional questions, you can also get in touch with us. We will be happy to give you any advice or information that you may require. our customer service is both professional as well as friendly, so ask us your composite door questions and we'll gladly answer them. Send us a message now and get free and no-obligation composite door prices for your Alwoodley home.