How to Customise Your Composite Door
1st April 2022 Comments

At Select Products, we offer loads of composite doors for your home. They have loads of different benefits for you to consider. They are becoming all the rage in Leeds, and are very customisable as well. Read on to find out how you can customise your composite door.
You will benefit from a composite door because it is very robust which will help your security. As a result, its solid core will help resist hard knocks and ward off intruders easier. As a result, they won't be able to break in. What's more, you can even bolster the security thanks to multi point locking systems and advanced shootbolt techniques. It is the perfect way to keep your family safe, encouraging peace of mind in the process. You can also customise your composite door even further by adding robust hinges and anti snap lock cylinders as well, which can make it impossible for intruders to enter your home. Feel safer with a composite door.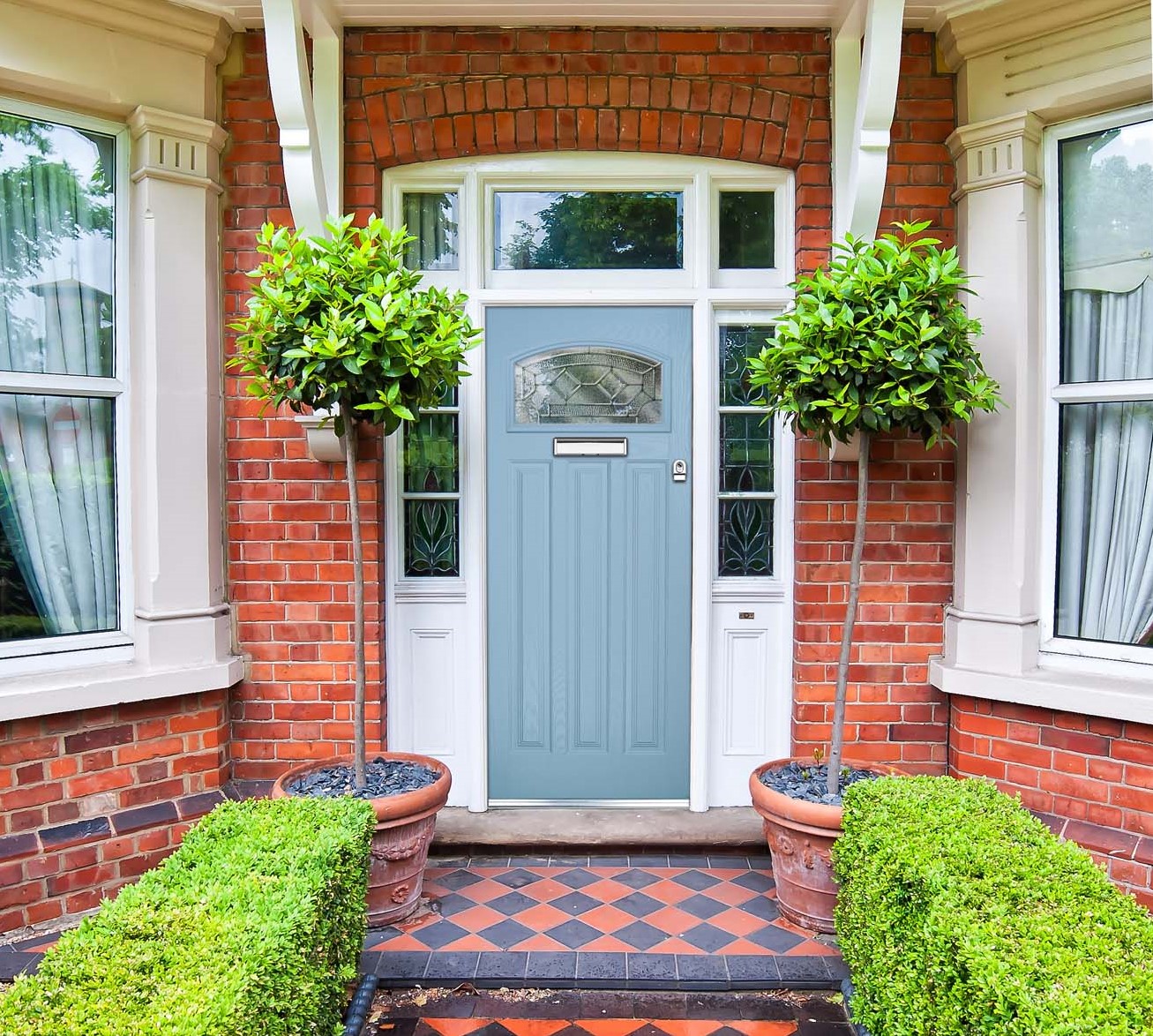 At Composite Door Leeds, we understand that every homeowner is different and unique. The same can be said of our composite doors. One of our most popular services is our bespoke service. This is where you can build your door completely from scratch. You can choose from a wide range of colours which will enhance your door. But choosing a new colour doesn't have to mean sticking with the overall appearance of your home. This is because you can go for something that blends seamlessly with your home to connect it easier. Alternatively, you can choose a colour that stands out completely. It is a great way to make your home look more attractive because it is a conversation starter and sets off a wow factor in visitors. Not only that, but a dual colour could be useful as well. You can have a different colour on either side of the door, which will help your home stand out even more.
A composite door keeps your home warmer because it is manufactured from a wide variety of materials. This includes solid foam and uPVC so you'll get the best of both worlds. However, there are other benefits because these doors do not compromise on quality either. It is also incredibly secure and thermally efficient too because you will benefit from other materials as well for example its multi layer approach. You can choose materials including PVC, hardwood, and an insulating polyurethane foam core. This keeps natural heat trapped inside, while cold air is left at the door.
You and your family will not only experience a warmer property but also a perfect way of soundproofing your home too.  It is ideal because if you live in a busy road or near an airport, then you can experience plenty of privacy so you can relax more. This will help you if you want to soundproof your property more, reducing all these noises to a whisper.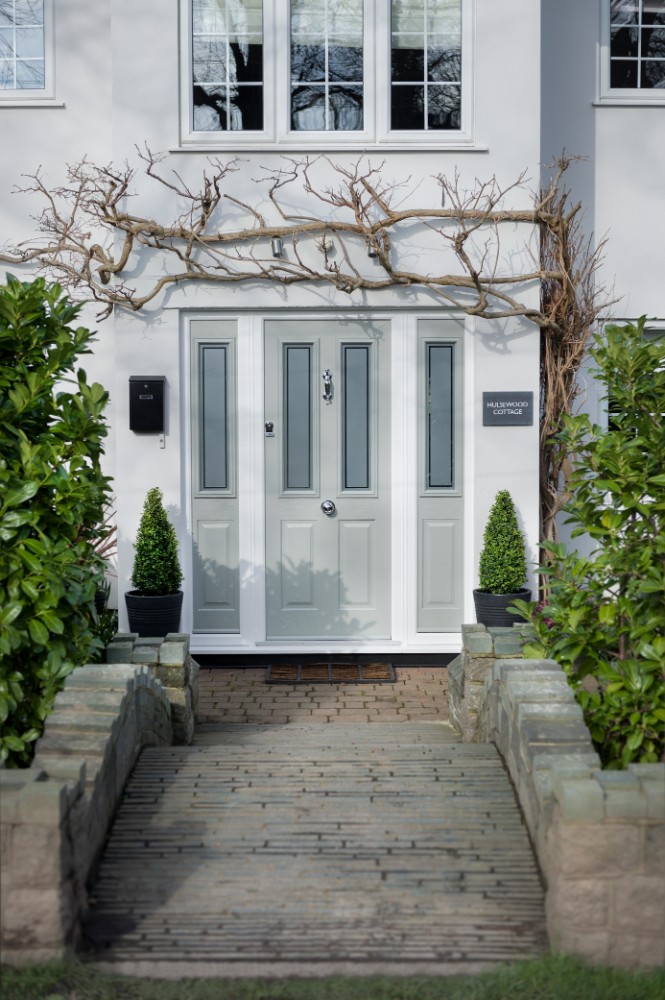 Composite doors are also very popular because they come with varying panels of double glazing as well. You can choose so many patterns including stained glass and decorative patterns. Personalise and create your beautiful front door. There are many ways to create your brand new door. This includes adding letterboxes, door knockers, and matching hardware.
You can even add different finishes to your door as well. This includes a woodgrain finish which helps your door look much more attractive. A door with a woodgrain finish will give it so much character and helps increase your home's property value. This means that when you sell your home, you can get it for more value than it was originally worth. Our composite doors will help you create a door that doesn't have to be maintained very much. This is perfect in tough weather conditions because it doesn't rust, warp, or fade in bad conditions. The doors are so easy to clean as well because all you must do is wipe them down with a damp cloth, and then they will look in pristine condition.
A wooden door also adds a lot to a heritage property because it enhances its classic style. However, it is also good for a modern home because it can add a heritage feel to it. Give your home a modern upgrade with one of our composite doors.
As you can see, there are many ways of customising your composite door. If you want to design your dream composite door, then you can fill in our online quoting tool, which will help you design your dream door from scratch.
You can also speak to our friendly team, who are on hand to help you. Give us a ring on 0113 257 8933 or fill out our online contact form. We'll get back to you straight away.