How Thermally Efficient is Your Composite Door?
1st April 2022 Comments

When you choose a composite door for your home, you will experience many benefits. This includes extra security against tough weather conditions and thermal efficiency, keeping your home warmer. But how does it make your house warmer? Read on to find out more.
A composite door will provide you with loads of thermal efficiency. However, this can depend on a variety of reasons. The type of glazing and the door style can affect how warm your house is. That is why composite doors are extremely popular choices in Leeds and its surrounding areas. All the composite doors we supply at Select Products have a high density polyurethane foam core, which traps warm air inside and leaves cold air out. This foam core maximises the efficiency of your brand new composite door, allowing it to be more energy-efficient than a timber composite door.
This thermally insulated foam core is also very suitable for your door because it makes your home more environmentally friendly. You can feel much more confident that it will encourage a greener lifestyle. When coupled with the advanced double or even triple glazing, your house is so much warmer. It also offers a Global Warming Potential of less than 5, so your home will be much more suitable for the environment.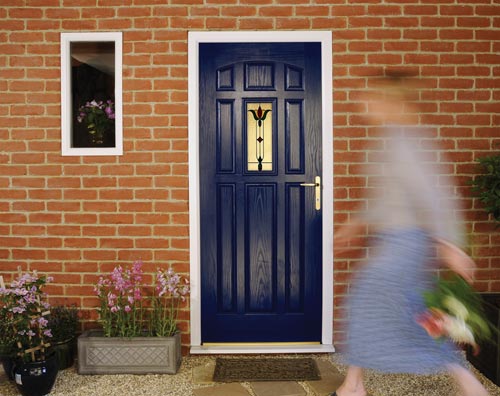 Another potential benefit of thermal efficiency is the lower U values that it gives your door. The U value of a composite door will benefit your home by having double glazing. You can be confident that our composite doors will have incredibly low U values. This will help you save money on the environment.     
When your composite door is thermally efficient, you will experience a high-quality performance in the long run. All the doors come with external gaskets with robust hinges, which deliver a firm compression to stop any drafts or cold air. It doesn't just stop cold air, though. Your door is weatherproof, which will protect your home from tough weather conditions. This will bolster your home and stop the airflow from underneath the door.
A composite door is one of the most energy efficient doors that you can choose from because they are made with various materials. This includes an outer frame and a solid timber core, which is robust and durable. It keeps heat in for much longer and gives it extra strength. Coupled with multi-point locking systems and advanced shootbolt techniques, your home will not only be warm but secure too.
Your new composite door is also very useful because it has a thermal Moisture Barrier. This will give it the endurance to perform for much longer. It is an important part of our designs because it keeps warm heat trapped in your home for longer. This will stop moisturiser and water ingress from entering your home, keeping your composite door looking fresh and sharp, meaning you can enjoy the door more. It will last you for many years because it doesn't rust, warp, or fade.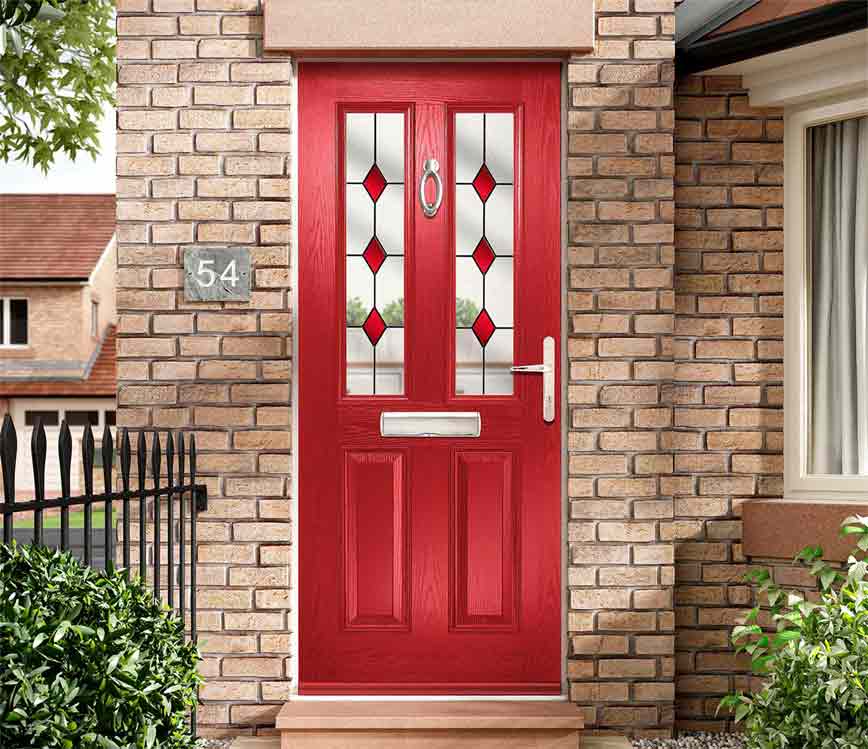 An energy efficient composite door has many benefits for you and your home. You can keep heat in your home, saving you plenty of money on your energy bills. You can enjoy a greener way of living because you don't have to use central heating or the thermostat by keeping the home warm. Your composite door won't rust, bow, or crack either.
Composite doors also come with a double sealed rebate, which will help insulate the home easier. This results in an A rated door that you and your family can enjoy all year round. It will keep you warm in the winter and cooler in the summer.
However, what sets our composite doors apart is the use of the S-glaze technology. This will lock the glass in your door for life, keeping it permanently warm. This means the air cannot escape because it doesn't have anywhere to go. We also include Clear Backing Glass in our composite doors, which helps make them even more thermally efficient. This works when a special coating is applied to clear glass. However it doesn't work on textured glass. When you choose clear glass, your door will be thermally efficient.
As you can see, a composite door can make your home warmer. At Select Products, we supply many doors for you. To design your dream composite door from scratch, head to our online quoting tool to build your dream door, and we'll come back with a bespoke price. You can also call us on  0113 257 8933 or use our online contact form. Our friendly team will get back to you straight away.