French Doors | Composite French Doors
12th February 2014 Comments

Get instant French door prices using our double glazing calculator.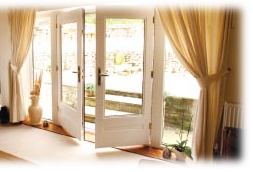 Our composite French doors will provide you with high security. Compared to singular material doors, our composite French doors are exceptionally strong.
Our composite French doors have a carbon fibre reinforced frame which enhances all locking components.
Not only are our composite French doors superior in terms of security and style, they have a high energy performance too.
The Benefits of Composite French Doors
Our composite French doors have many benefits.
Here are just a few:
High Security
Energy Efficient
Durable
Low Maintenance
Why Choose Composite French Doors?
Installing French doors can make a big difference to the aesthetic value of your home. These classic doors will provide a touch of class to both modern and traditional homes.
French doors are often distinguished by their large glass panes which are delicately incorporated into the frame. These doors are the epitome of class and elegance.
Light Enhancing French Doors
Natural light is captured beautifully through these doors. Light will pour into your room, making it appear bigger and brighter.
Opening up your home, these doors are warm and inviting. You can create a light and airy atmosphere simply by installing a set of these doors. In this way, French doors are perfect for those looking for an affordable home improvement.
Versatile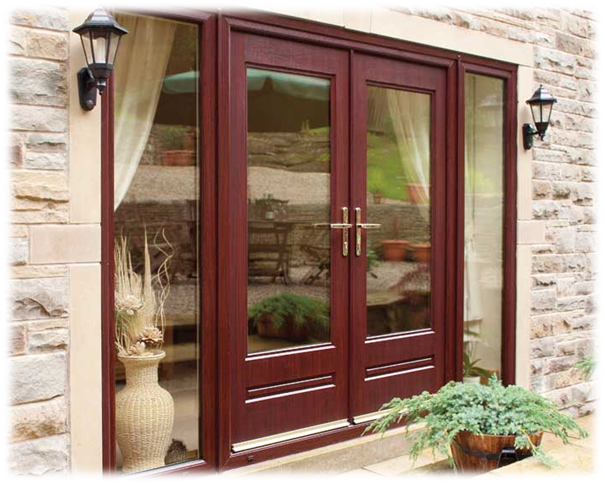 These are great connecting doors. If you are looking to link your living space with the outside of your property then French patio doors are ideal.
These doors are also great for connecting internal rooms within your home. Popular places include dining rooms and kitchens.
French doors can also be used a room dividers. The benefit of choosing a French door over standard door is that it allows your home to feel spacious whilst closed. A French door allows you to benefit from a separate area without feeling closed in.
In the summer these doors can be left open, allowing easy access to your garden as well as effective ventilation. In colder months, these doors allow you to appreciate the outdoors whilst being energy efficient and providing great insulation.