Composite Stable Doors | Composite Back Doors
30th January 2014 Comments

Composite Stable Doors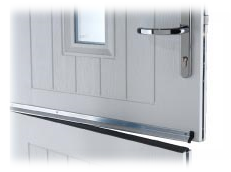 Add a new dimension to your kitchen with a composite stable door.  These doors are split in the centre, with two independent opening halves. Choose to open as one or top half only. You have the option of ventilating a room without having to open the door fully.
These are a stunning alternative to standard back doors. These rustic looking doors will be a charming addition to your home. Designed to appear just like timber, our composite stable doors provide you with all the benefits of a UPVC door without the ongoing maintenance of wood.
Composite Stable Door Prices
We can offer you instant composite stable door prices all courtesy of our online quoting engine. Choose your composite door style from our choice of designs and select your glazing options. Our double glazing prices calculator will provide you with a stable door cost within minutes. Get composite stable door prices today.
Composite Stable Door Styles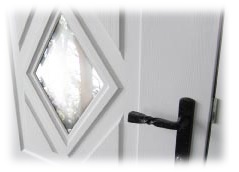 These quaint and traditional doors are suited for both contemporary and classic houses. Although these doors look great on older style properties and modern cottage style homes, the vast range of doors we have available means they are suited to a wide range of properties.
Available in 9 different colours, our Rockdoor composite doors enable you to match the style of your property. Choose from a wide choice of glass designs including spy view, view light and diamond. Our doors are also available as a solid version with no glass.
Composite Stable Doors: Strength and Security
All our composite stable doors are built with strength and security in mind. Designed to offer maximum security, all our composite stable doors are fitted with high security lock suites as standard.Our multi-point locking systems are even endorsed by the Master Locksmiths Association.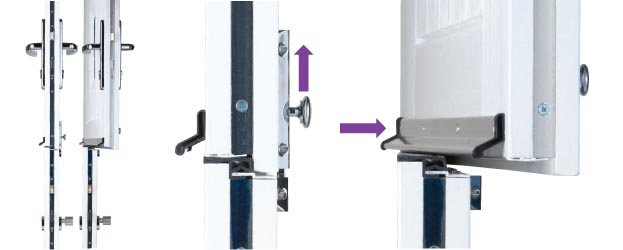 Our doors provide you with modern day functionality. They are made using state of the art manufacturing techniques which bring the very best in strength, security and weather resistance.
Our Rockdoor stable doors have a locking system which is attached to solid stainless steel. This steel runs the whole length of the frame, providing added strength and security. Not only this, but their anti-drill technology will prevent your lock from being drilled open.
Safety
Composite stable doors are perfect for family households. These doors can help prevent children or pets from going outside. Keep the bottom half closed and the top half open for easy ventilation, without the worry of your pet or child wandering out. Those with properties on main roads or have gardens with a pool or a pond are especially at risk. Composite stable doors offer an affordable solution to your safety worries.
Why Choose Our Stable Doors?
Home Pro Insurance Backed Guarantee
Traditional Appearance
Low Maintenance
High Security Anti-Snap Locks
Energy Efficient. All our doors are available with A rating as standard.