Composite Front Doors Leeds
9th December 2016 Comments

Composite Front Doors – The Cutting Edge Leeds Home Improvements
Composite front doors are fast becoming the most popular choice for Leeds home improvements. Not only do they provide exceptional style, completely transforming your property, but they are also a high performance front door.
Here at Select Products, our composite front doors are among the best in the industry, leading the way for cutting edge design and innovation.
Your Leeds home will benefit from state of the art technology and outstanding style when you choose one of our composite front doors.
Read on to find out more about our spectacular composite front doors and the features and benefits they offer your Leeds home.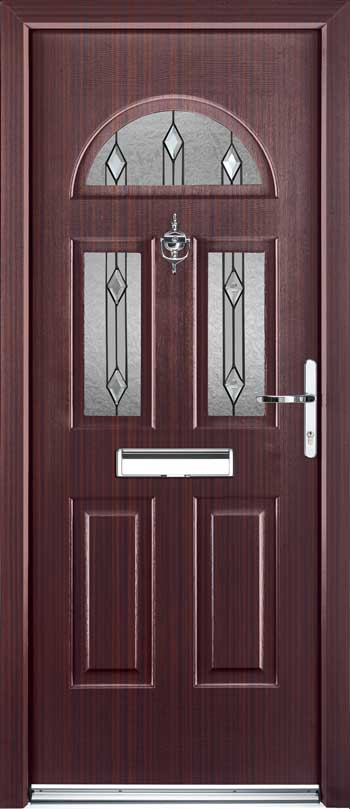 A Range of Composite Front Doors
Our composite front doors are tailor made by the market leading companies Rockdoor and Consort to ensure your Leeds home achieves perfection.
The benefit of Rockdoor composite doors is that they come in a range of series, each one slightly different, so that any homeowner can have a brilliant composite door, whatever their budget.
We are proud to offer:
These composite doors come in a range of 24 different styles, so you are sure to find one that suits your Leeds home. They offer unrivalled security, created with German precision engineering.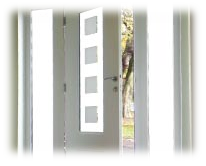 Our Consort composite doors are exquisitely designed to achieve the most wonderful appearance and the most impressive all round performance. They meet Building Regulations with their superb energy efficiency.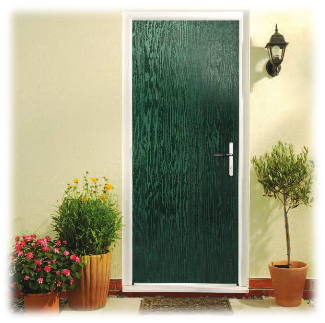 Beautiful and Elegant Designs
Whichever composite front door you choose, there is one aspect of its style that is similar in all Rockdoor series and Consort designs. That is the sophisticated and authentic timber appearance.
Composite front doors provide your Leeds home with a timeless and elegant aesthetic that replicates wood so exactly, it's hard to tell the difference.
Every door in our range can be tailored with colour finishes, beautiful hardware and complementary accessories, so that the composite front door we install into your Harrogate home is perfectly complete and enhances your property.
Energy Efficient Composite Front Doors in Leeds
Keeping your Leeds home warm is a priority in our cold British winters, and with a composite front door, you can achieve this goal with ease. Composite doors are the ideal mix of a solid core and modern technology that creates superb insulation.
Our composite front doors will keep out any turbulent weather in Leeds, ensuring that heat loss is minimised and that draughts and water can't get into your property.
This superb thermal performance makes them a great option for any Leeds home.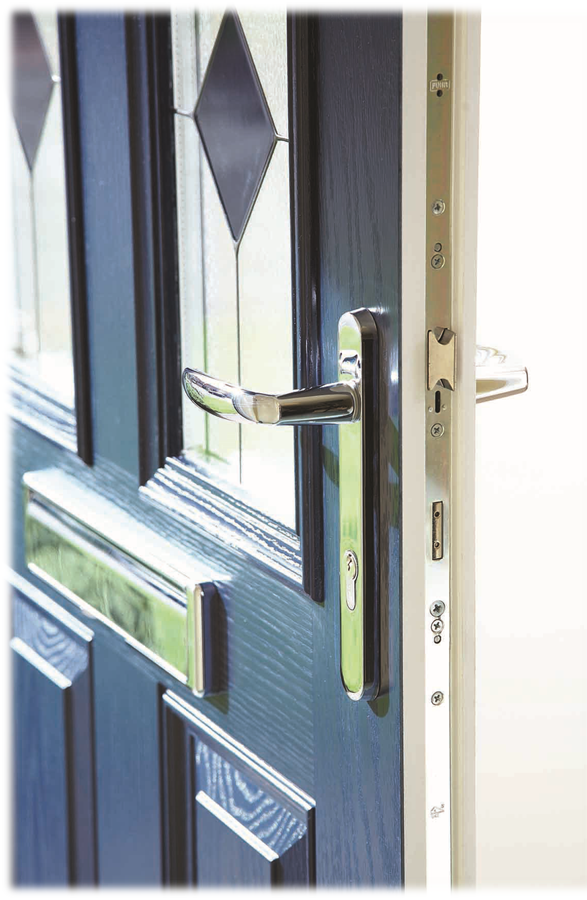 High Security Front Doors
Security is a central feature of all composite front doors that we install in Leeds. Whether you opt for the German engineered security performance of our Ultimate composite doors, you can be sure of great home protection.
The construction of our composite front doors makes them fantastically strong and this is supported by our state of the art locking mechanisms. You can have complete peace of mind that your home is almost impossible to break into with one of our composite front doors.
High Performance, Low Maintenance
You might think that all these fantastic features make our composite front doors a high maintenance option, however, they are exactly the opposite.
You will benefit from all of the beauty of timber and none of the costly and time consuming upkeep. Keeping our composite doors in perfect condition simply requires occasional cleaning and that's it!
Our composite front doors are a robust and durable choice for your Leeds home, designed to offer brilliant performance and operation for many years to come. They will never warp, rot or fade, and never blister or peel. They will simply protect your home year after year while still looking amazing and performing superbly.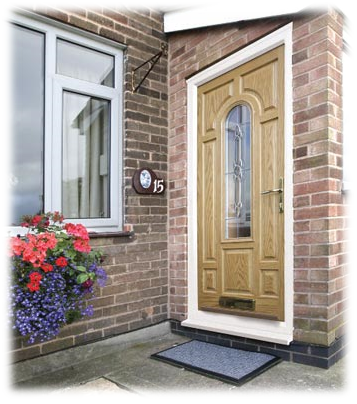 Composite Front Doors, Leeds
We have given you a brief overview of our impressive composite front doors in Leeds, but if you want more information or you have any questions, you can contact our experts. Or advisors will be able to help you with your Leeds home improvements, enabling you to make the perfect composite front door choice for your home.