Composite Front Doors | Entrance Doors
8th January 2014 Comments

Composite Front Doors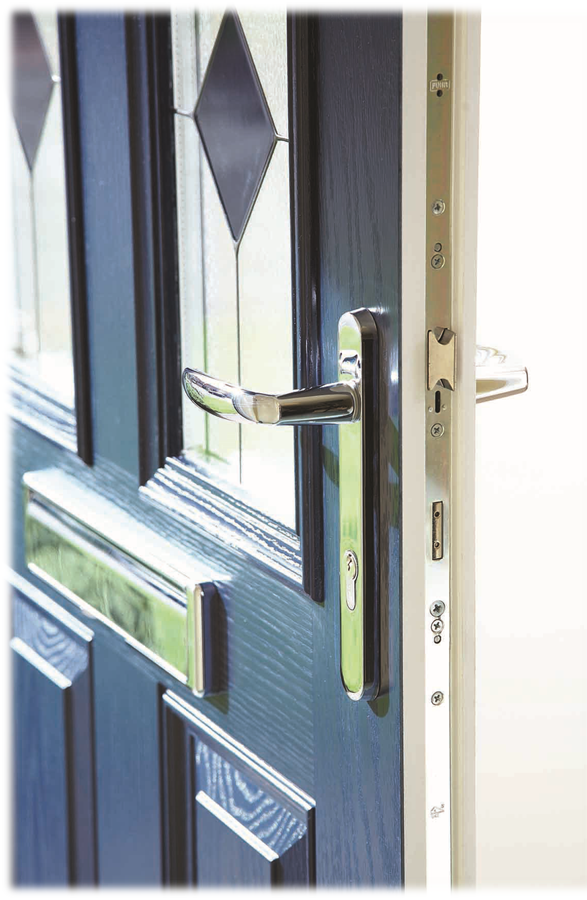 Our composite front doors are extremely strong and robust. We believe that security is paramount which is why all our composite front doors are approved by Secured By Design.
This means that all our doors meet British Standards, having been tested for their security as well as weather proofing abilities.
Composite Front Doors: Instant Online Prices
We can provide you with instant composite door prices. Our double glazing prices calculator allows you to browse a range of composite door styles.
Its easy to get an online cost. For a free, no nonsense price, start your online quote today.
Why Choose Our Composite Front Doors?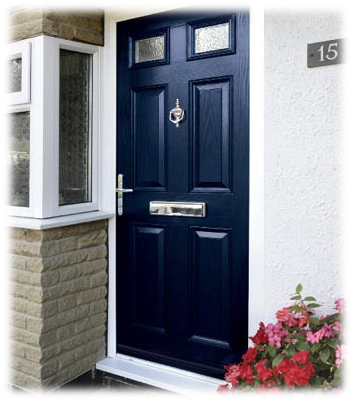 Why choose our composite front doors? What makes them the best?
Our extensive range of composite front doors features a variety of styles from two industry leading brands: Consort and Rockdoor Composite Doors.
Both brands meet different specifications and criteria so no matter your property style or budget, our doors will meet your requirements.
Our Rockdoor composite doors for example, includes one core range. The Ultimate series features a multitude of styles.
These collections have a varied price range – perfect for those who have a strict budget.
Composite Front Doors : Combining Security & Style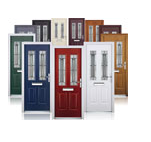 Combining high technology with quality materials, our composite doors offer the very best in terms of security.
Weather tight, our doors are virtually maintenance free. You can expect them to perform like new, year after year.
Our composite front doors appeal to both the style and security conscious.  Choose from the latest glazing designs as well as colours and finishes.
Your front door is there to protect your home but it also represents your homes unique personality. This is why it is important that when you choose your front door, you choose a style which compliments your property's existing style.
If you need help choosing the right door for your property then our friendly staff are at hand to offer their expertise. We provide our customers with a professional yet personable service.
Composite Front Door Benefits
All doors come with a comprehensive insurance backed guarantee through HomePro
As a FENSA and FairTrades registered company, your composite door will meet all current Building Regulations and standards
Our composite front doors conform to PAS23-1 and PAS24-1
All doors are Kitemark accredited
Composite Front Doors: Energy Efficiency
Energy efficient, a composite door from our collection will provide excellent insulation. A composite front door from our Ultimate Series is A energy rated, surpassing industry standards.
A door from our Consort collection is fully reinforced with a 70mm UPVC triple sealed outer frame. This provides a high level of efficiency. If you are looking to improve your homes energy efficiency and carbon footprint then our composite doors are the perfect solution.