Composite Doors vs uPVC Doors: Which One Is Right For You?
14th June 2022 Comments

When you are considering a brand new door, there are many different types that you can choose from. Both materials are strong, sturdy and robust, but which one is right for you? Read on to find out more.
uPVC doors have different benefits and are very common. If you look down the street, you will most likely see a uPVC door in front of you. They offer plenty of security because they come with advanced double glazing, which deals with any strong knocks from intruders.   This will keep your family safer and comfortable for a long time. It is a main draw for homeowners because it will protect you because the doors have very strong lamination and toughened glass. This creates a strong barrier so guests won't be able to enter your home. But that's not all, because the door will be strengthened by multi point locking cylinders and advanced shootbolt techniques. The doors make sure your home is safe to live in.
These doors are made from purely plastic which enables them to be a strong solution for homeowners in the UK.  This leads to a low maintenance design which makes it easy to clean. If you experience tough weather conditions, mould spots, condensation, and dirt will accumulate on your door. With uPVC, all you need to do is wipe it down with a damp cloth and soapy water, then the window will look as good as new. If you do this regularly, then the door will last for a very long time.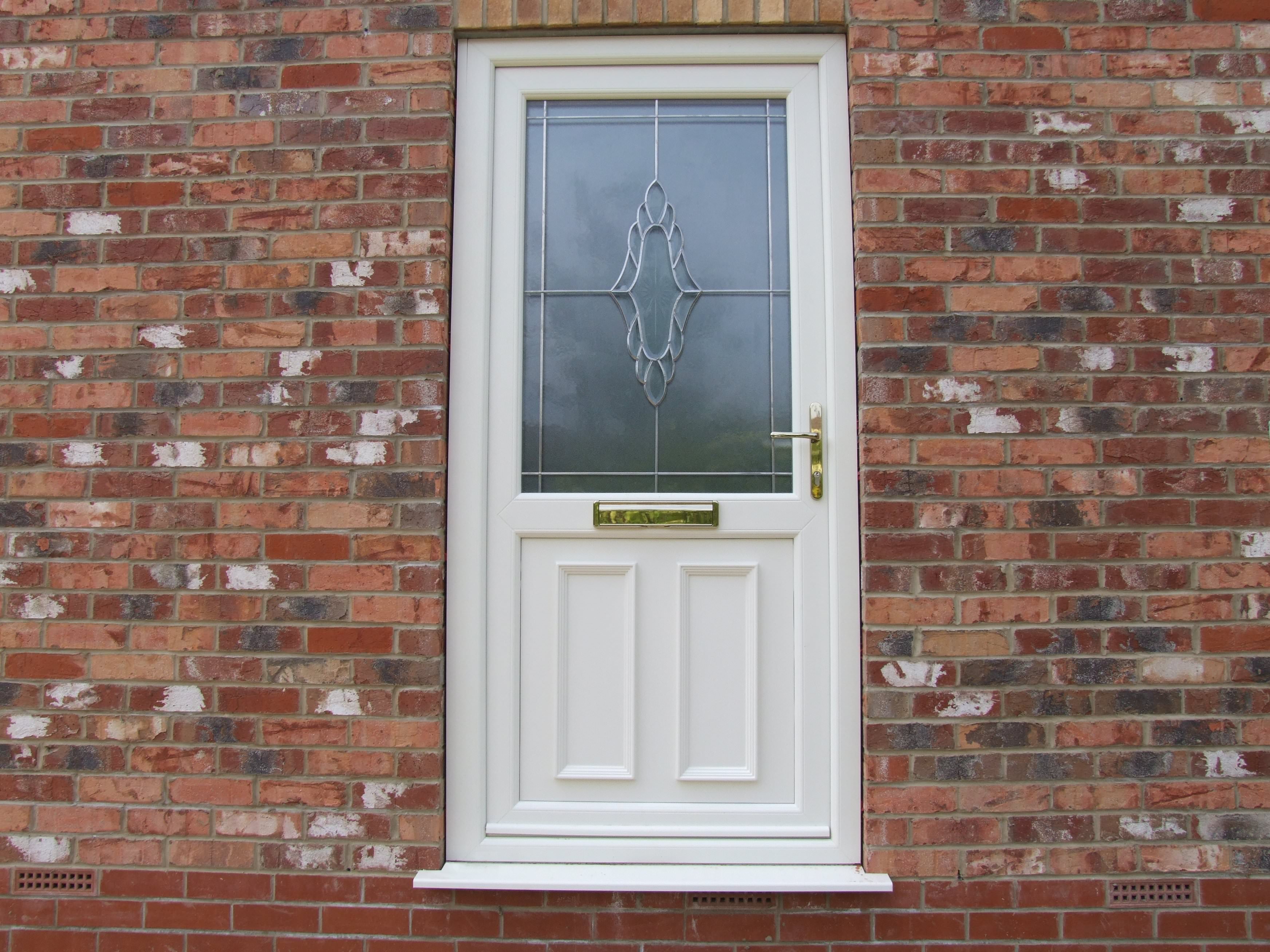 Another main selling point of a uPVC door is its superb levels of thermal efficiency. This is because of its lightweight material which is made from environmentally friendly materials. It has a natural resilience to tough conditions, while the advanced double glazing will create a robust thermal barrier for your home. As a result, you will be able to protect the environment by reducing your carbon footprint.
As previously mentioned, uPVC doors are armed with locking mechanisms These are embedded in the frame which will keep your home secure because intruders won't be able to access them. Not only that, but it will also be able to stop harmful and abrasive conditions. The hinges and locks are also heavily reinforced to allow even further protection against tough conditions, while the doors come with airtight and watertight seals. This will stop water from coming into your home, while pockets of cold air will not be able to enter your property. As a result, your home will be much warmer in the long run.
In comparison to uPVC doors, composite doors are inherently stronger. This is because of their high build quality and naturally strong materials. They will give you very strong protection against tough conditions and ward off intruders because they won't be able to tackle the multi point locking systems and extra security measures.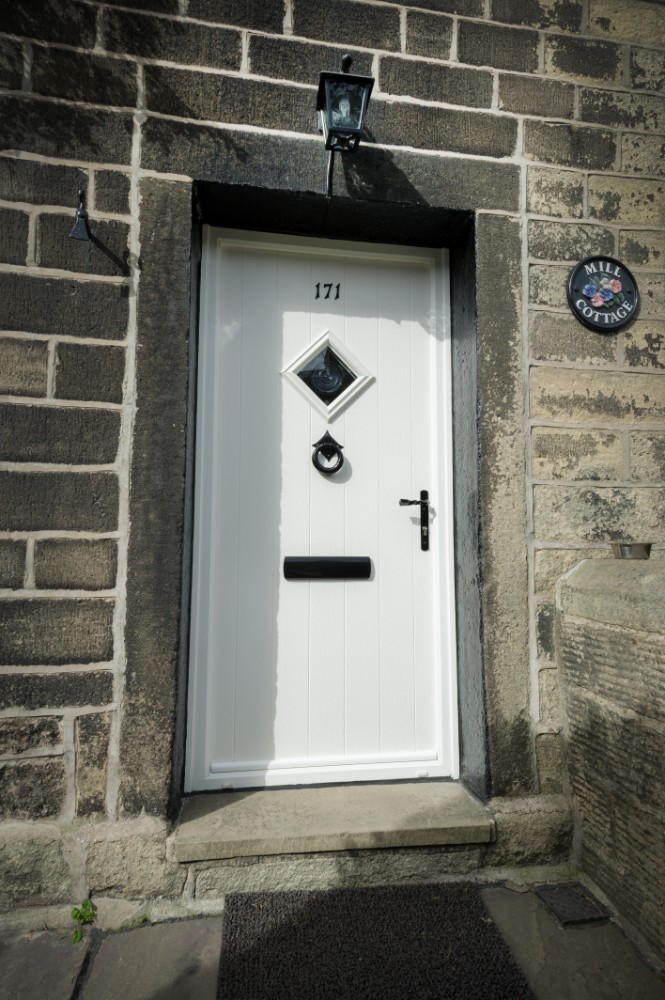 The strength of a composite door comes because it is made up of a solid foam insulated core and GRP (Glass Reinforced  Plastic). This is designed to keep your home warmer and bring unrivalled protection for you and your family.
The composite doors are also very thermally efficient because they will make a huge difference to your energy bills. This is because their sturdy nature will create a strong and robust thermal barrier in your home, retaining natural heat and keeping cold air outside. This will save you plenty of money on your energy bills and minimise the need to use central heating or the thermostat. The doors themselves are rigorously tested so you can be sure they will handle whatever the Leeds weather throws at it. But that's not all,  because the doors will also stay strong against any break ins and hard knocks because they can withstand hard objects such as a sledgehammer. This is because the strength alone will protect you for much longer. With the addition of multi point locking systems and advanced shootbolt techniques, you will get the most protection from this door.
Composite doors are very versatile because they can be customised in many different colours. Add to this the fact they are more robust and resilient, and they will keep their appearance and shape for much longer, in comparison to uPVC doors which fade over time. We even offer a made to measure fit with our composite doors so whatever shape or style you have, there is something out there fro you.
We hope this article helped you decide on which doors are right for you. But ultimately, the choice is yours. Use our online door designer to help you customise your dream door, and we will come back with a bespoke price.
Alternatively, call us on 0113 257 8933 or even use our online contact form. Our friendly team will be here to help you.