Composite Back Doors in Leeds
15th January 2014 Comments

Composite Back Doors in Leeds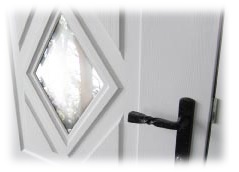 At Select Products we have a wide selection of composite back doors. Choose from our quality range of back doors which include the latest styles and finishes.
Whatever your requirements, our composite back doors can be made to suit your specifications.
Our industry leading doors have the traditional appearance of timber but have the strength and security of modern UPVC.
We believe that the safety and security of your home is paramount which is why our doors offer high security as standard. All our composite back doors have achieved accreditations PAS 23 & 24 and are Kitemark as standard.
Why Choose Our Composite Back Doors?
All our composite back doors are built to the highest security standards

Available in a wide range of designs

Our industry leading designs are resistant to weathering

All our doors are highly energy efficient

We offer a 10 year insurance backed guarantee

Composite Back Doors : Rockdoor Series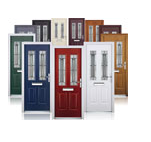 The Rockdoor series offers the ultimate protection against intruders. Each door combines stainless steel with a multi-point locking system. The steel runs through the length of the frame making the unit extremely strong.
Rockdoor composite back doors are truly unique. Their external frame is almost as strong as the door itself.
Rockdoor security features include:
Multi-Point Locks
Steel Drill Plates
Anti-Bumping Cylinder Protectors
Heat Shield Technology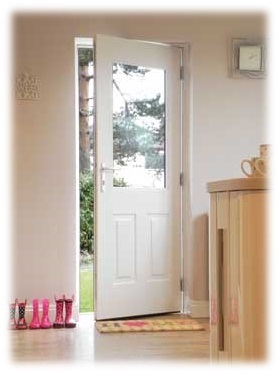 Our composite back doors have the added benefit of heat shield technology. This innovative technology protects your door from external weathering.
The special coating works by lowering the surface temperature of your door. The quality finish reflects UV rays away from your door, giving it strong resistance to cracking, bending and warping.
Your composite back door will be very durable, allowing you to enjoy its timeless appearance for many years. A comprehensive guarantee is also included upon purchase of our doors.
Our insurance backed guarantee backed through HomePro will provide you with the peace of mind you need.
When you choose our composite back doors you will benefit from:
Weather Resistant UPVC Skins
A Comprehensive Guarantee
Composite Stable Back Doors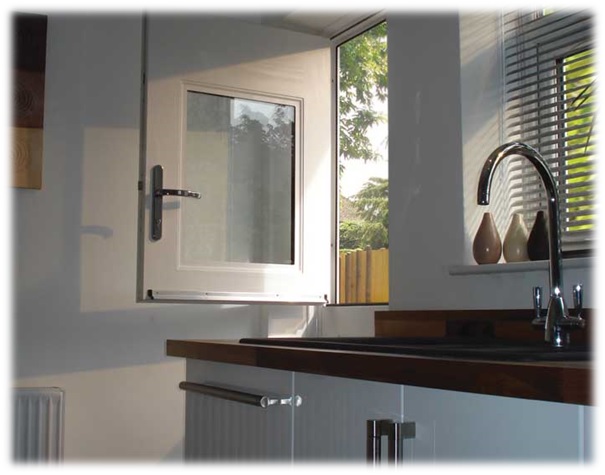 Our composite back doors come in a range of styles and finishes. One of the bespoke designs we offer is the composite stable back door.
Our stable doors are a classic and charming alternative to standard back doors.
Key Features:
Two independent Opening Halves
Adjustable Hinges
Bespoke Central Seal
Available in Spy View,  View Light and Diamond glass
Also known as 'country style' doors, composite stable back doors are highly suited to period properties. If character is at the heart of your home then our stable doors will add to its personality and aesthetics.
Even modern homes can benefit from our quaint stable doors. Give your property a traditional touch with our warm and welcoming designs.