Are Composite Doors Worth the Money?
11th February 2022 Comments

When you choose a new door for your home in Leeds, you may wonder if it is worth forking out the money. However, your composite door has many benefits that make it a well worthy investment. At Composite Doors Leeds, we sell a wide selection of composite doors, so read on to find out more.
A composite door is made from uPVC and a solid foam core, so it features the best of both worlds. This makes it a very durable door because it can protect you from bad weather conditions. This helps it be one of the most secure doors out there because of its superstructural frame deterring intruders easier.
The door will also be good for longevity as well because it stays in one place for longer. Your door is very easy to look after. It is one of the most popular choices because it doesn't rust, warp, or fade in bad conditions, while it's also very easy to clean. The only thing you have to do is wipe the door down with a damp cloth to get rid of mould spots, and then it will look brand new. After a few years, composite doors are prone to creaking after a few years.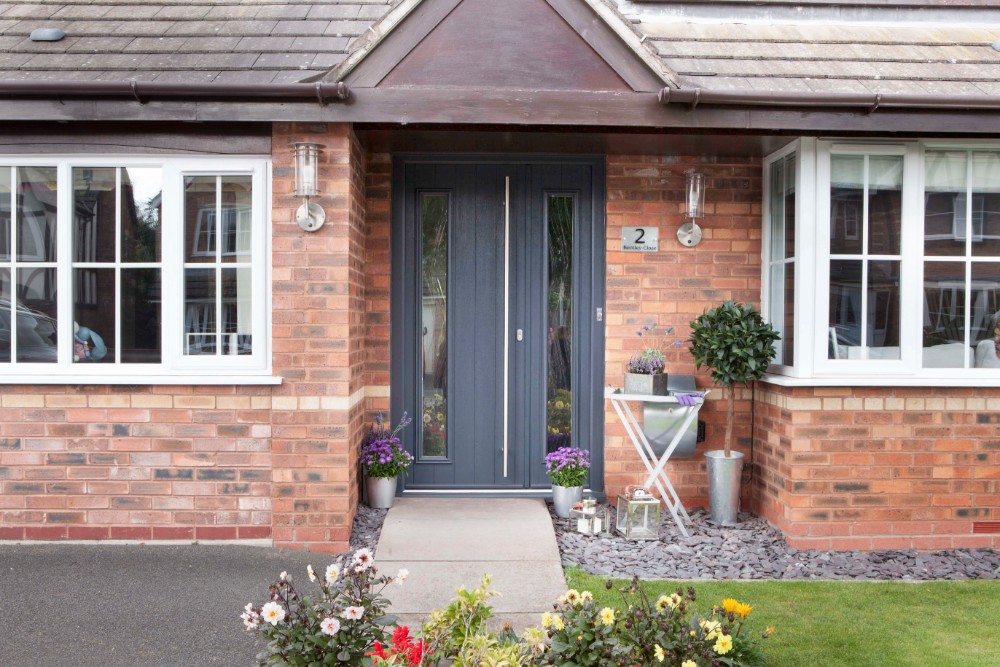 A composite door will raise the market value of your home because they bring a wow factor. You can have a classy front without compromising its style. Not only that, but you will experience plenty of strength and resilience because it has an insulating foam core and a tough outer frame. This is also good because the composite door is airtight and watertight. This means you don't have to worry about moulds and draught spots entering your home. This will also stop water leaking in, saving you money on repairs.
Your composite doors are great value for money because they are customisable in a variety of different colours. You can choose something that blends in with your home or even go for something that stands out. We want you to have a door that you and your family can be proud of, so choose a door that matches your personality. It will also increase your home's kerb appeal, making it much more attractive in the long run. It will give your home a brighter and sleek finish that you'll enjoy for many years.
You'll benefit from your brand new composite door because they are guaranteed to last. At Select Products, your doors are professionally installed with friendly and efficient service. But that's not all, because they also come with a whopping 10 year guarantee. You can benefit from our trustworthy service because we treat every customer like family.
The doors are not only great value for money, but you can save plenty as well. The doors are thermally efficient, meaning it is very hard for heat to escape. You and your family can experience maximum comfort. This will make sure that you don't have to turn on the thermostat or use your central heating either, which will save you money against rising energy bills. This is very useful during the winter months when the weather gets colder. Get a door that will keep you warm for many decades.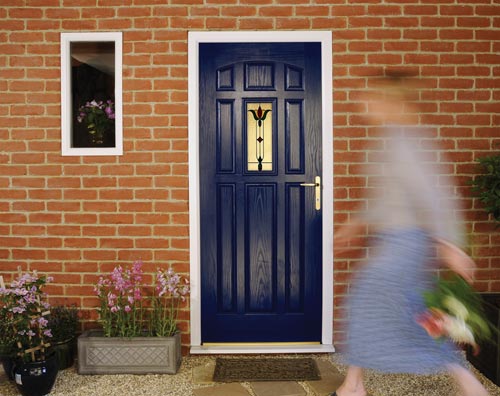 Even though uPVC doors have been seen as standard for many years, composite doors are more robust because they don't rust, warp, or fade in bad conditions. Your home can stay drier for longer. Composite doors are ideal because they are the future and are becoming more popular. This is down to their undeniable strength and durability. They provide an imposing presence along with multi point locking systems, which will ward off intruders straight away. It has a strong layer of protection that helps protect the home from rain, snow, hail, and other substances that try to attack your door. All our doors are supplied by Rockdoor, which are a market leader in providing doors that not only last but offer a sleek, elegant style that enhances your home. You can even have accessories that compliment your door, too, such as handles and door knockers. Put a stamp on your home.
We hope this article has helped you on why composite doors are great value for money. If you have any queries about doors, our friendly team is always happy to help you. The doors are competitively priced and affordable, and you can get them at the touch of a button. You can build your door from scratch when you fill in our online quote. We'll get back to you straight away.
Alternatively, phone us on 0113 257 833, and we'll be on hand to help you.